---
Our New Store
in the Woodlands
17937 I-45 #105
Shenandoah, TX 77385
Next to Bike Lane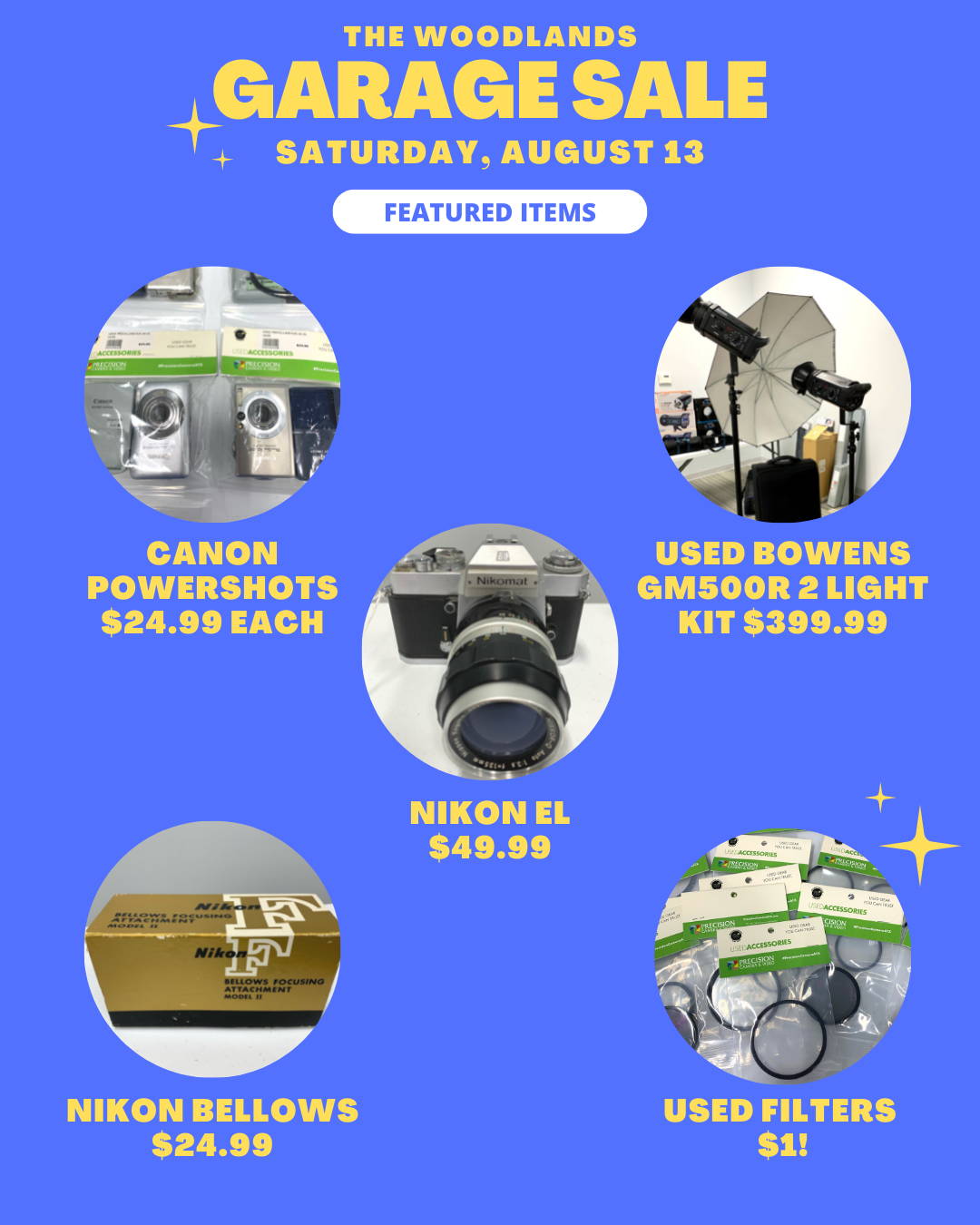 Garage Sale
We have a ton of inventory we need to get rid of - demo cameras and lenses, discontinued products, used items that have been sitting around too long. Come all day and shop our bins for things that need a new home - you won't get better pricing anywhere.
This event is free and open to the public.
Discounts on Close-outs, Discontinued Models, & Display Models & DSLRs
Big Summer Blow Out! Check out our WIDE VARIETY of used, display and discontinued cameras and gear. We'll have used DSLR cameras for as low as $100!
Check Out or $100 and Below Section
We will have a section dedicated to cameras and photo gear priced at $100 and under.
Special Pricing on Used Lighting Gear
We're going nuts on camera AND lighting gear! Check out these one-day sales and upgrade your studio.
HUGE Mark-Downs on Used Camera Bags
We've got too many bags! Check out our wide assortment of new and old used camera bags.
Decor Cameras for Sale
We're selling non-working display pieces to decorate your home
Variety of Products
Lenses, camera, lights, video equipment - this will be a wide assortment of gear, so get here early to have your pick!
Prices you won't find anywhere else!
We will be selling new and used products for prices you won't find anywhere else. Trust us, we need to get rid of this stuff, so the deals will be worth it!