Tim Babiak is a full-time professional photographer and a long-time instructor at Precision Camera. Tim serves on the board of directors of the Austin Professional Photographers Association and is a two-time recipient of the Photographer of the Year award from the Austin Professional Photographers Association. Tim is also a two-time Bronze Medalist in PPA's International Print Competition. Tim is a PPA Photographic Craftsman (recognized for photographic instruction) and Certified Professional Photographer (CPP) and serves as a PPA CPP Liaison. Tim has taught hundreds of people locally as well as internationally various aspects of photography and post-production.
---
Josh Baker, life is one big adventure. He founded AzulOx Visuals in 2009 and has been exploring the world and new photographic techniques ever since. Josh loves to use his photographs to tell stories. Josh is passionate about photography and the creative development of his students. He uses a variety of teaching techniques to help his students realize their photographic vision.
---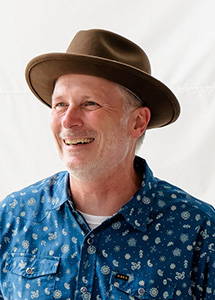 Todd White specializes in fashion, commercial and portrait videography and photography. He is a LUMIX Global Ambassador and also partners with Saramonic and Nanlite for audio and lighting. His client list includes Facebook, Pinterest, The Alamo, Nolan Ryan Foods, Neiman Marcus and various fashion designers. Todd has photographed with many country music artists including Carrie Underwood, Luke Bryan, Miranda Lambert and George Strait. His commercial work has been published in Vogue, British Vogue, Elle, People, the Wall Street Journal as well as other publications. He is a two-time Emmy award-winning Producer and Videographer for the Daytripper TV show on PBS. Todd is an instructor at Precision Camera and Video in Austin, TX.
---
Ian McEnroe holds a Fine Arts degree from The University of Texas where he studied various media including painting and photography. He has been teaching photography at Precision Camera for the last 10 years where his first classes offered were based on the use of film cameras. His main interest in teaching these days is getting students to grasp primary conceptsand overcoming their fears from the often intimidating design of modern digital cameras.Ianworks full time in Precision's sales department and teaches Beginner and Intermediate level photography classes and individual tutoring at PCU.
---
Dustin Meyer is a internationally recognized wedding and portrait photographer based inAustin Texas with over 10 years experience in the wedding and portrait photographyindustry. His work has been displayed by Kodak in Times Square NYC and featured inUSA Today. Published in numerous magazines including Style Me Pretty, Tribeza,Austin Bride, the Knot, Edible Austin, Austin Monthly, Rangefinder Magazine, PDNOnline and more, Dustin's work has earned him acclaim from clients all across thecountry.
Also an experienced speaker and instructor, Dustin has taught at internationalprofessional photographer conventions including WPPI in Las Vegas. Hisstraightforward and down-to-earth teaching style makes him very approachable andprovides a refreshing learning environment for photographers wanting to take theirbusiness to the next level.
---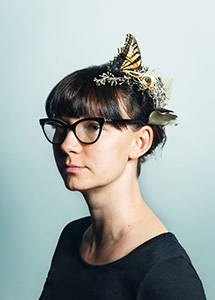 Born 1982, in Arad, Romania. Petra moved to the states when she was 1 & 1/2 years old. She studied arts at Florida Atlantic University, then got her Masters of Fine Art Photography at Rochester Institute of Technology, Rochester New York in 2011. Petra has been a photography professor for 9 years. She currently lives in Cedar Park with her husband and daughter. Her focus lies in the fine art photography. Her other hobbies include gardening and having too many cats.
---
Ron has been an employee with Precision Camera since moving back home to Texas from Colorado in early 2011. In the classroom, he specializes in teaching the Sony and Panasonic camera systems with the goal to immerse his students into a full understanding of their particular camera.
To Ron, photos and videos are priceless memories that only become more and more important as time goes by. He takes great pride in helping those who want to get the most out of their camera while making those memories.
---
Tamra has been in the photography business for over 20 years and brought her experience and knowledge to the Precision Camera sales department six years ago. She strives to share her love of photography by helping pick out the perfect camera for her customers, teaching them how to get the most out of their camera, and even going out into the field and showing them how to use their camera so they can capture that perfect memory.
She enjoys sharing her knowledge to help future photographers by working with both junior and high school students to teach the skills they need to grow their love of photography.