Precision Camera presents:
March 30 - April 2, 2020 | JOSHUA TREE NATIONAL PARK, CALIFORNIA $799

---
Joshua Tree has an almost mythical status among the national parks. It straddles two deserts and contains some of the most unworldly landscapes and plants in the United States. From freezing cold to scorching hot, bone dry to drenching rain — the Mojave and Colorado Deserts are stark and beautiful. Join us for four days of wildlife, landscape and astro photography in the California Desert.
REGISTER NOW, PAY LATER WITH KLARNA FINANCING
0% APR for 6 months. Don't get billed until after your trip!
LEARN MORE
What to Expect
Each day, Andrew will lead participants on a set of hikes and photo walks. Generally, there will be a sunrise hike and a sunset hike, reserving the midday for recuperation, photo editing, teaching and socializing. Andrew will lead night photo hikes to make star photos, weather allowing. He will also be available throughout to answer one-on-one questions and provide personal teaching.
Activity Level
This is an active workshop! Each day, we will potentially hike two to 10 miles (broken up into several hikes). Some of the hikes will be strenuous. Others will be easy or short. There will be a briefing on the upcoming day's hikes each night. Each participant is encouraged to go on only the hikes they feel up to. Know your limits and remember that it gets hot in the desert - even in early April!
Comradery
We will have a group campfire each night (burn ban allowing). Plan on hanging out and chatting about photography or whatever is top of mind. It will be a great time to share stories from the day's hikes and other adventures.
Pre-Workshop Facebook Live
Andrew will conduct a pre-workshop Facebook Live discussion two weeks prior to the workshop to help everyone prep for the trip. He will answer questions and discuss what to expect. Participants will receive an invite via email with instructions.

If you would like to have a better understanding of the park and the environment before or after signing up, please feel free to visit Andrew's Joshua Tree Workshop page for more info.
Dive into a Photo Wonderland
Explore the awesome beauty of this unforgiving natural wonderland. During this workshop and camp out, we will hike and explore - finding beautiful landscapes, macro shots, wildlife and astro images.
Night Skies, Campfires and New Friends
In the evenings, we'll gather round the campfire and talk shop, share war stories and more while we wait for the stars to come out. Joshua Tree offers spectacular night skies thanks to its elevation, dry air and remote location, and we will take full advantage of those night skies during this workshop.
Learn with True Expert Guidance
Expert landscape and astro photographer Andrew Fritz will lead participants on a set of hikes and photo walks ensuring quality images. Generally, there will be a sunrise hike and a sunset hike - reserving the midday for recuperation, photo editing, teaching and socializing.
Learn with True Expert Guidance
YOUR $799 REGISTRATION COSTS INCLUDES A CAMPSITE. You may also stay in a hotel nearby. We have reserved a block of camp sites and will be together. Participants are responsible for their own camping equipment or hotel reservations. Participants are responsible for their own meals and water.
Getting There and Around
Joshua Tree National Park is approximately 3.5 hours via car east of Los Angeles or San Diego. It is approximately a 17.5 hour drive from Austin.

Southwest Airlines frequently has inexpensive flights from Austin to San Diego or Hollywood Burbank airport (Bob Hope, BUR) in LA metro. I recommend avoiding LAX if possible since it is on the coast (further) and in the middle of the worst LA traffic.

A car is required for access to and around the park. Workshop participants are responsible for their own transportation during the workshop but are welcome (and encouraged) to carpool with each other to minimize the number of vehicles we are driving. If you find yourself in need of incidentals, gas, food, drinks or other supplies, Twentynine Palms and Joshua Tree (the town) are both about 30 minutes away and easy to reach.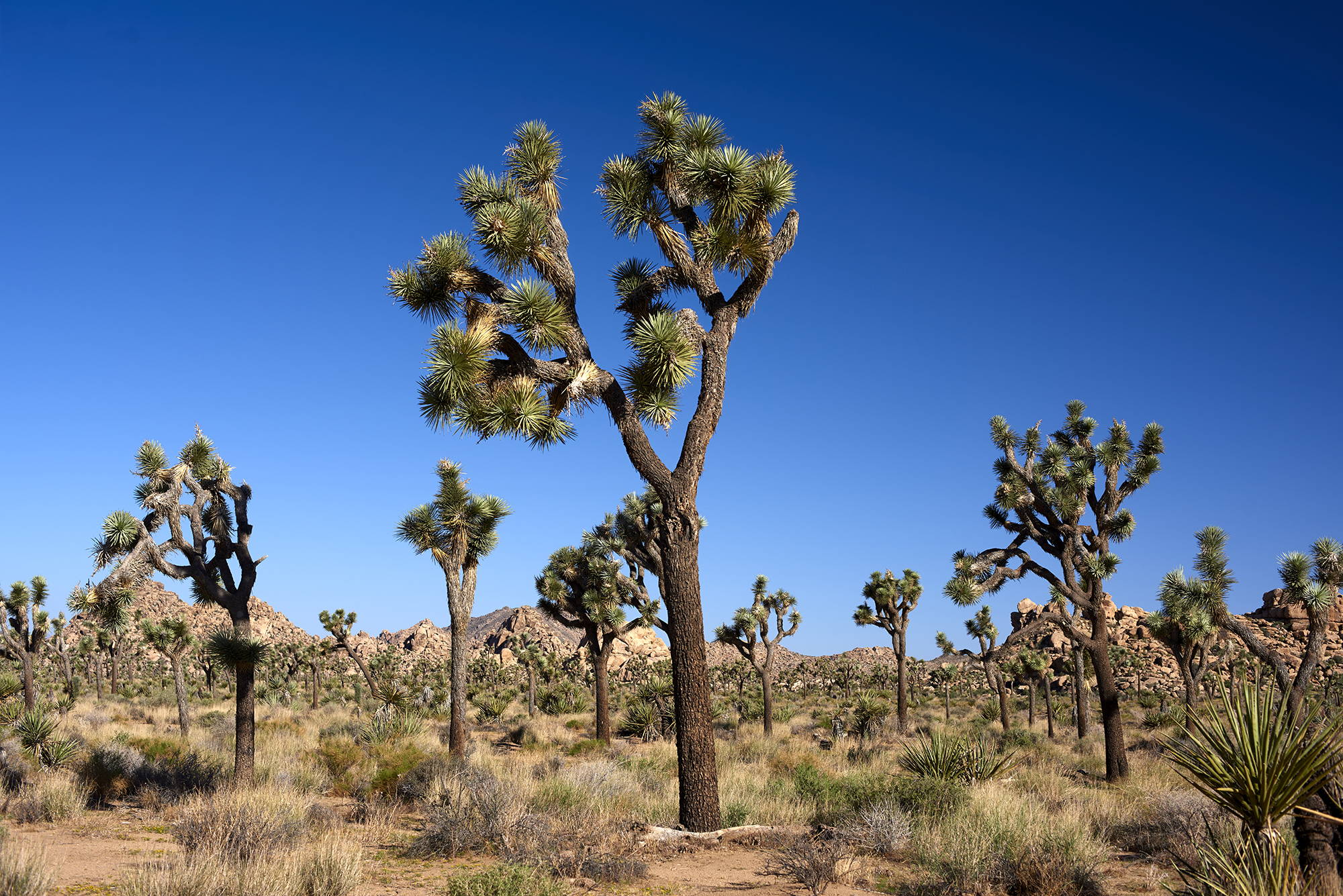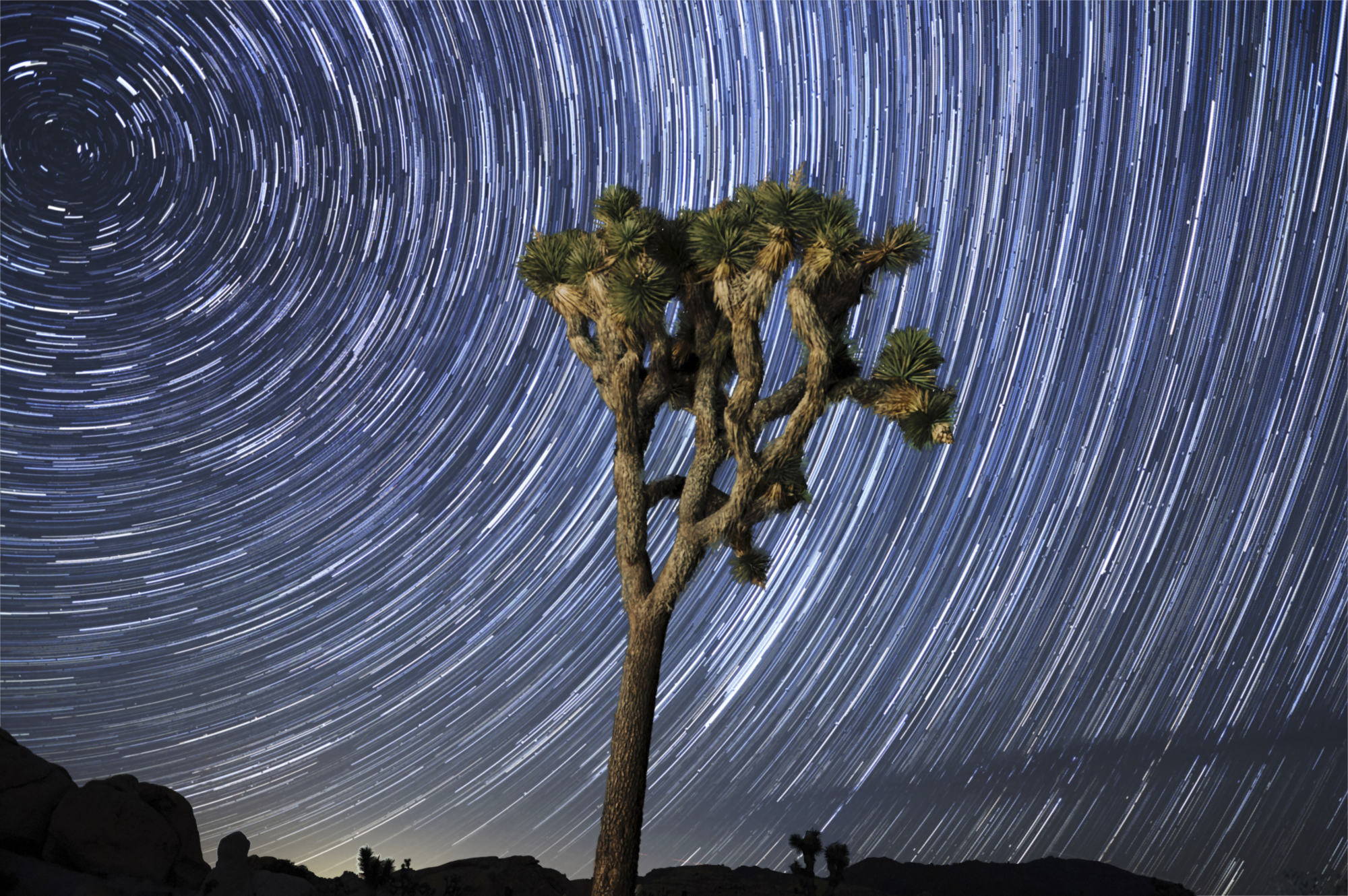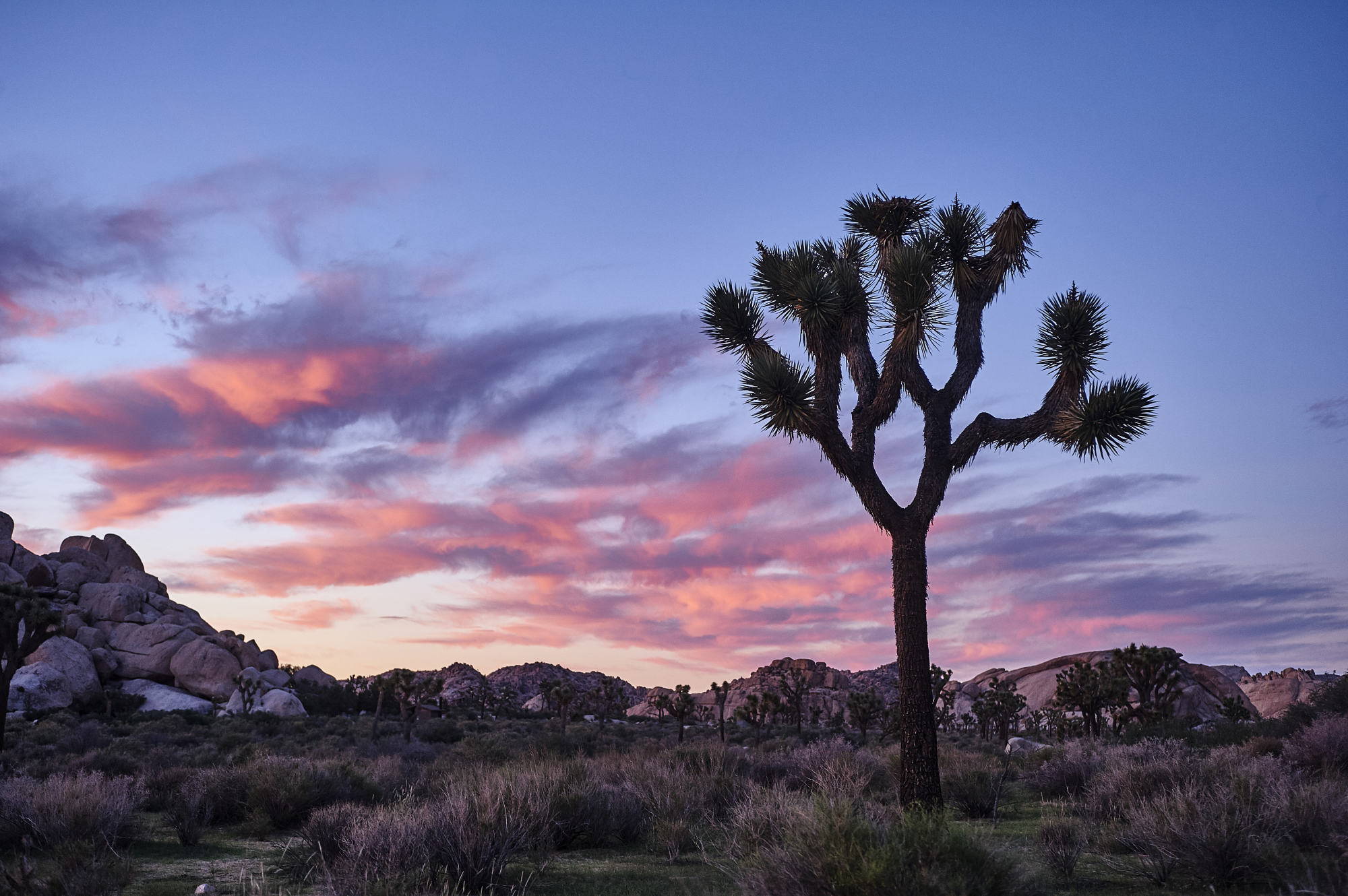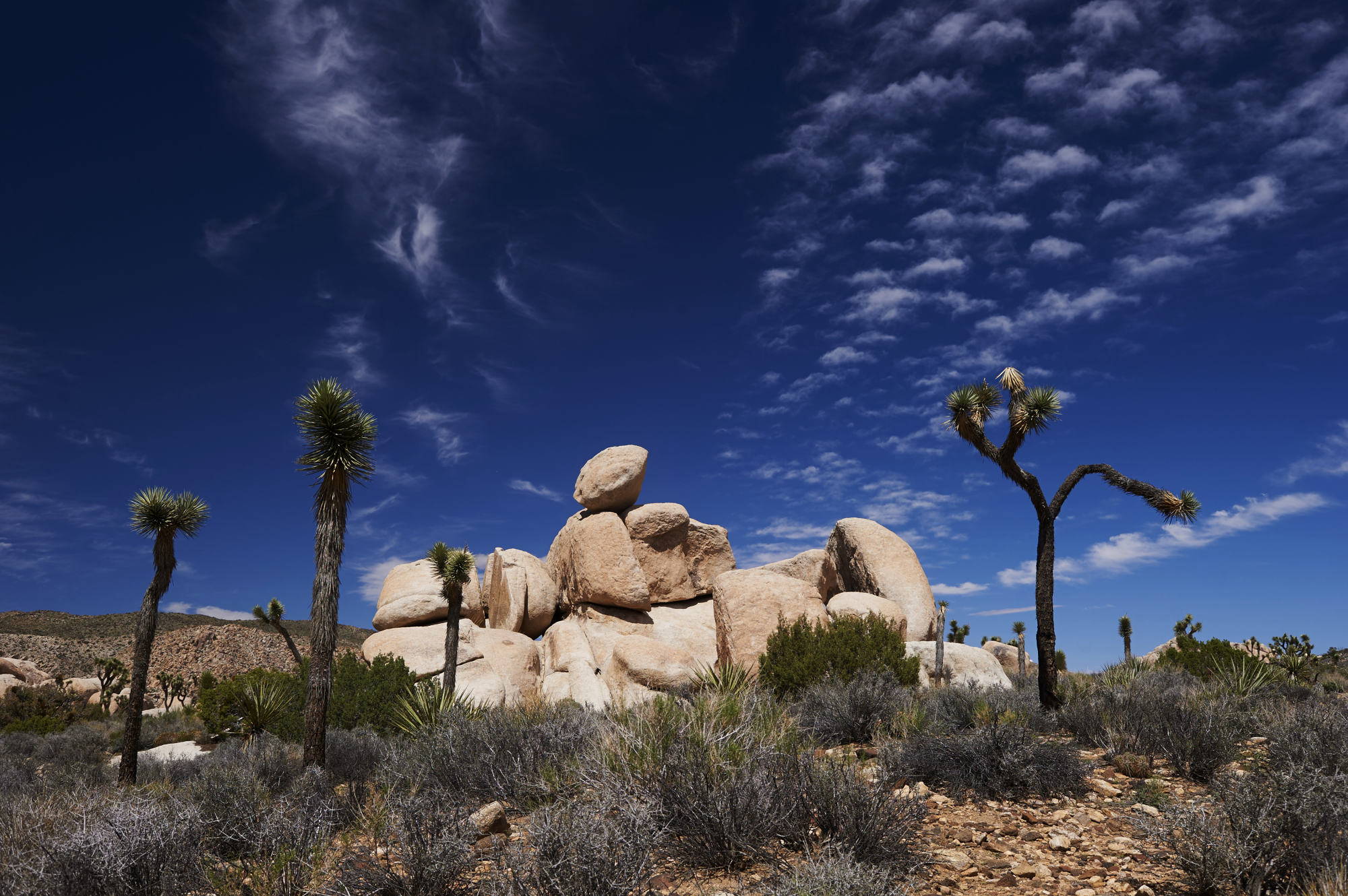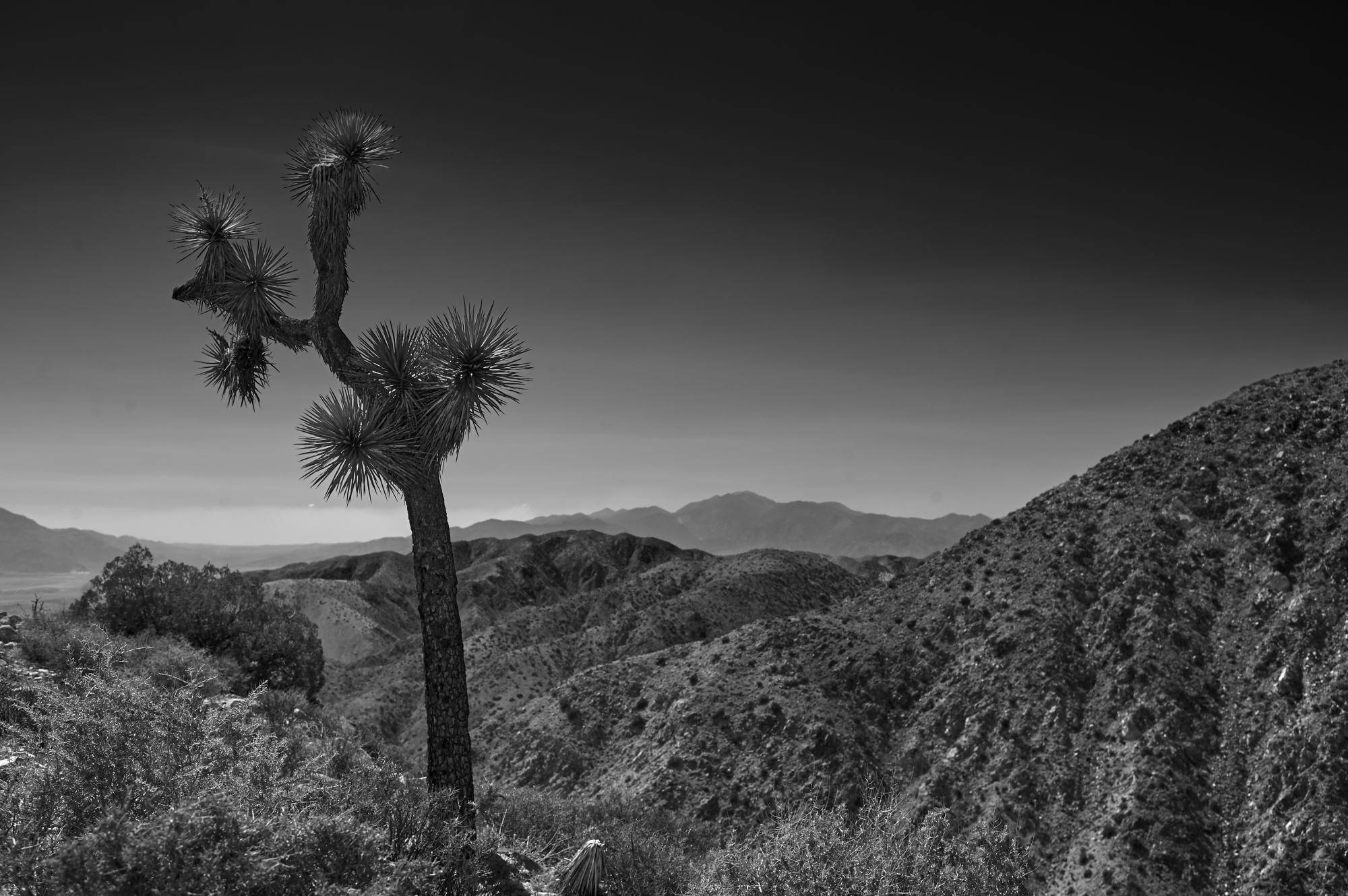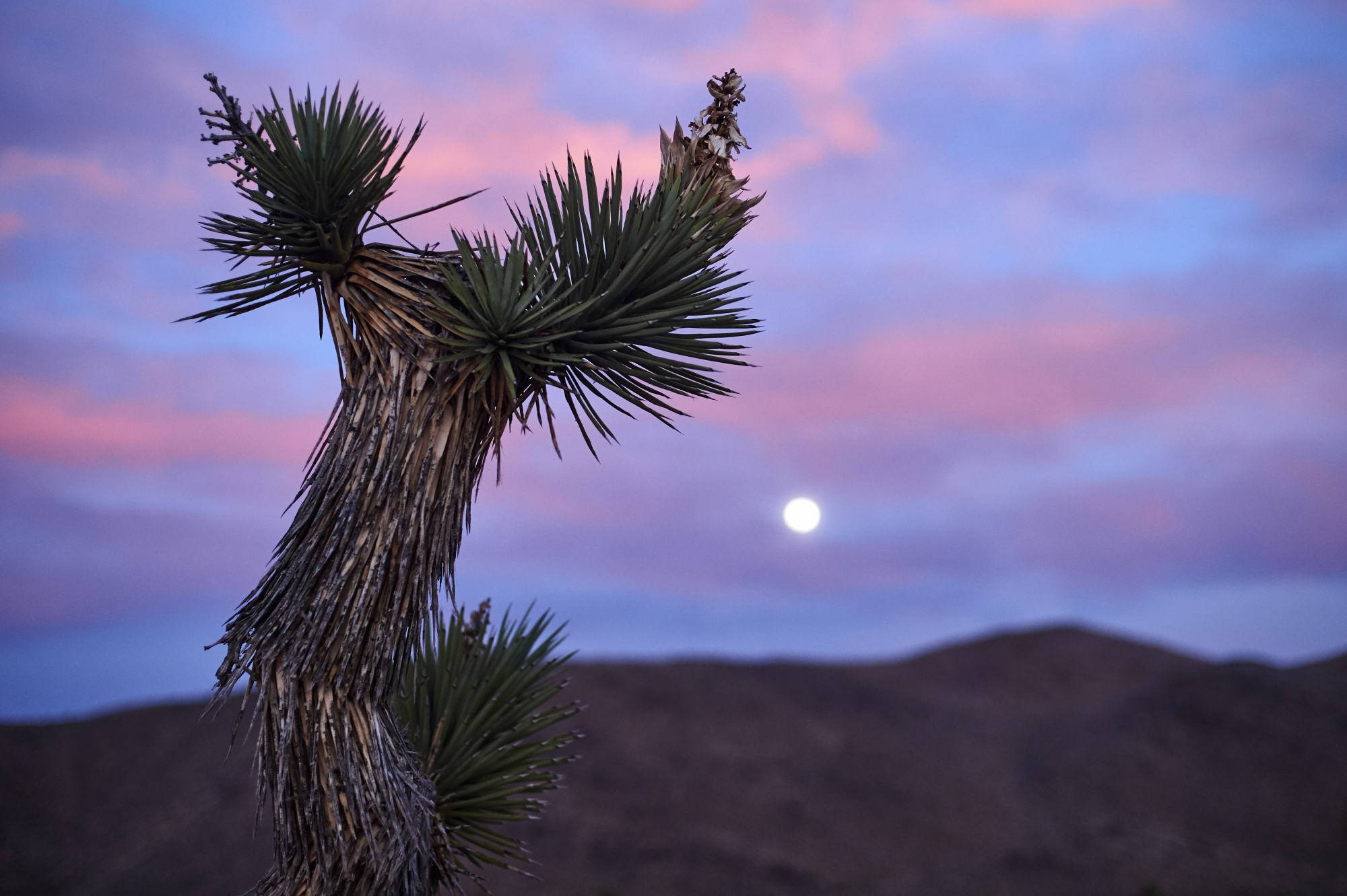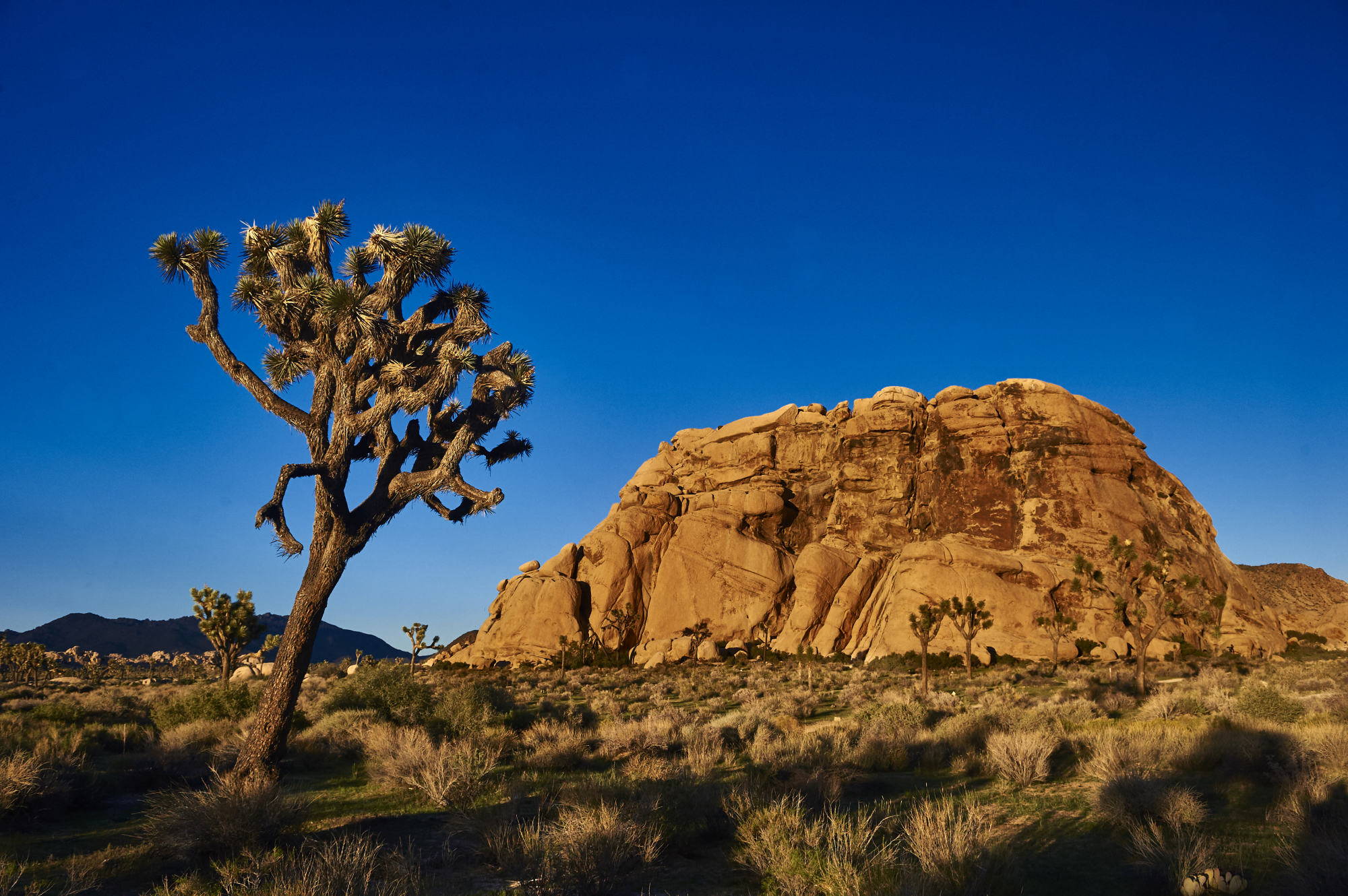 What to Bring (non-camera)
• Hiking Boots or other sturdy walking shoes.
• Hiking Pole or Walking Staff
• Sunscreen and Sun Protection (hat, sun shirt, etc)
• Lawn Chair
• Camping Supplies
• Meals (there are no concessions in the park, groceries and restaurants are available in town about 30 minutes away).
• Water - The campgrounds are "dry". Everyone needs to bring their own water into the park.
• A strategy to take 2 liters (minimum) of water along on each hike (camelbak, water bottles, etc)
• Snacks/Trail Food
Camera Gear
• Camera & Lenses
• Tripod & Cable Release (for Night Photography)
• Battery Chargers
• Laptop for Downloading (optional)
• Camera Backpack with Hip Strap (optional but recommended for hiking)
• Filters (Graduated ND, Polarizer, etc - optional)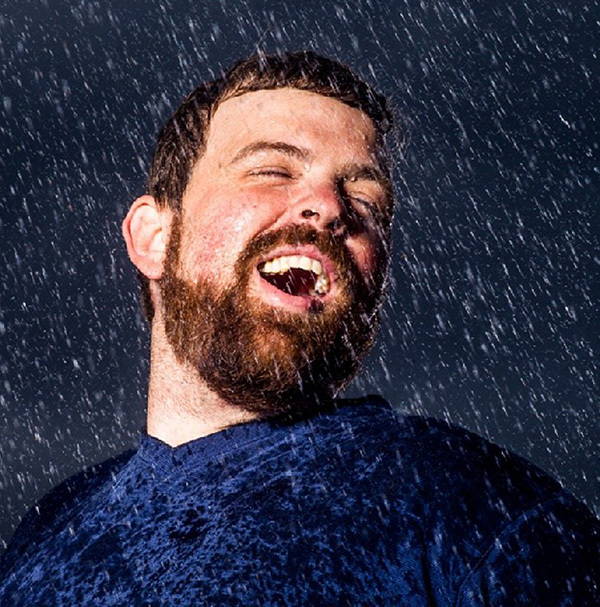 About the Instructor
Andrew is a self taught photographer who comes from a software engineering background. On his very first trip with a camera he discovered night photography, and like many photographers he has always been drawn to the beauty of the outdoors. He developed his landscape and night photography skills through trial and error in various environments from the sprawling stark beauty of west Texas to bright urban settings around Washington DC and Austin. When not making landscape, nature and night time images, Andrew is shooting for AzulOx Visuals making a variety of images from weddings, to architecture and everything in between. Andrew loves solving problems but more than that, he loves sharing his knowledge with others, helping them grow.
See more of Andrew's images at AMadTrip.com and AzulOx.com.
You can contact Andrew with questions about the class at Andrew@AzulOx.com
Our excursions are intimate and limited to no more than 8 students.
Click below for more details and to register. Please review our cancellation policy HERE.