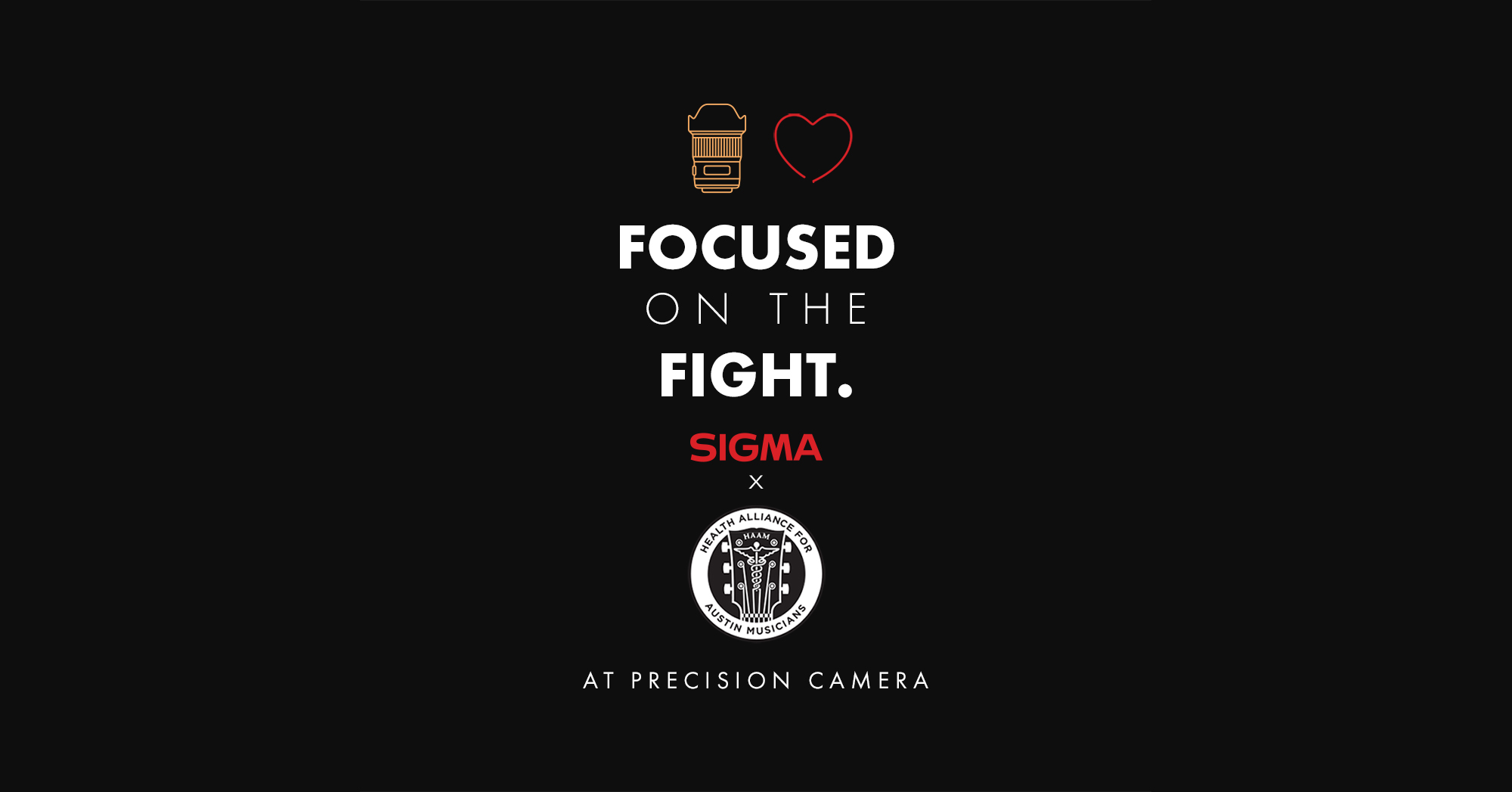 NOW THROUGH JUNE 30, 2020
"We're all in this together," is the overarching reality as we navigate through the COVID-19 health crisis. Through that universal truth, SIGMA has announced the SIGMA Charitable Giving Program. SIGMA will donate 5% of product sales to charities working with coronavirus related relief effort.

We at Precision Camera understand photography, by its creative nature, promotes awareness, compassion and empathy; it's the heart of all we do as photographers and photographic champions.

Music inspires much of the creative spirit in Austin. As the concerns over the pandemic grew late March, musicians were among the first impacted locally. The cancellation of SXSW, concerts and many other events stunted the income for many local musicians. Thousands of Austin musicians are left wondering how they can pay their bills, let alone the cost of medication and health care amidst a global pandemic.

The Health Alliance for Austin Musicians provides access to affordable healthcare and healthcare resources to Austin's low-income working musicians. HAAM and their partners improve and save musicians' lives. HAAM strives to keep music alive and well in Austin. After all, we're the "Live Music Capital of the World."

Purchase any SIGMA lens to qualify for the SIGMA Charitable Giving Program. 5% of the proceeds will go to the Heath Alliance for Austin Musicians.
---
Check out the Health Alliance for Austin Musicians website and see what they're all about and why we want to give back to them!
---
---
We're here to help answer your questions and take your orders. Give us a call at the store at 512-467-7676 or click the link below to contact a specific sales team member today!