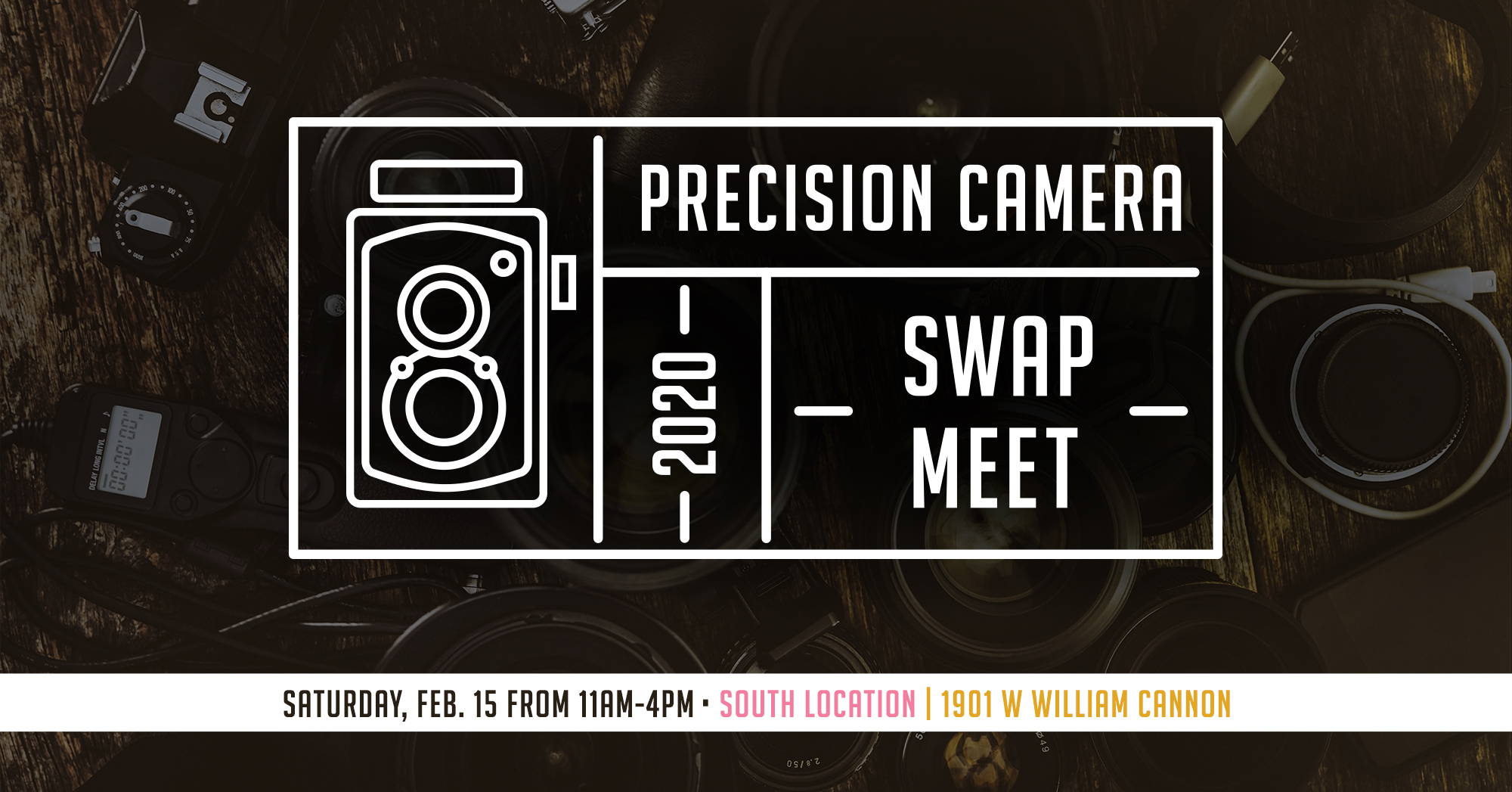 Calling all hobbyists, professionals, students and local businesses - we are hosting our first swap meet of the year from 11 a.m. to 4 p.m. on Saturday, Feb. 15 at our South Austin location, 1901 W William Cannon Dr.
Are you looking for that next hidden gem? Come shop our tables and find your next prized possession from a variety of vendors, studios and collectors alike! Expect a variety of film and digital systems to be available.
Whether you're setting up a table of your own or browsing other peoples' stash, we'd love to have you! It's always free to come hangout and browse.
Panasonic Trade-In Trade-Up
Panasonic will be in store offering a bonus $300 value to equipment traded for a Lumix G9 or GH5 body or kit. Also, our Panasonic rep, Jack, will throw in an additional $100 Precision Camera gift card for the individual that trades in the oldest Panasonic Lumix camera.
Looking to set up and sell? Tables will be available for vendors to setup for $15 to $30. We have 8-foot full tables for $30 or 4-foot half tables for $15 available for vendors to setup. Please register for a table at the Eventbrite link below.
All vendors will receive a FREE Precision Camera Vintage Logo T-Shirt!
Vendor Setup: 10am - 11am
We'll be giving $50 gift cards to three vendors for the following:
1. Single Most Unique Piece of Gear
2. Best Overall Lot
3. Best Social Media Promoter*
*Post on any social media platform with the hashtag #PrecisionCameraATX about your attendance at the Swap Meet. The best promoter will be awarded a $50 gift card.