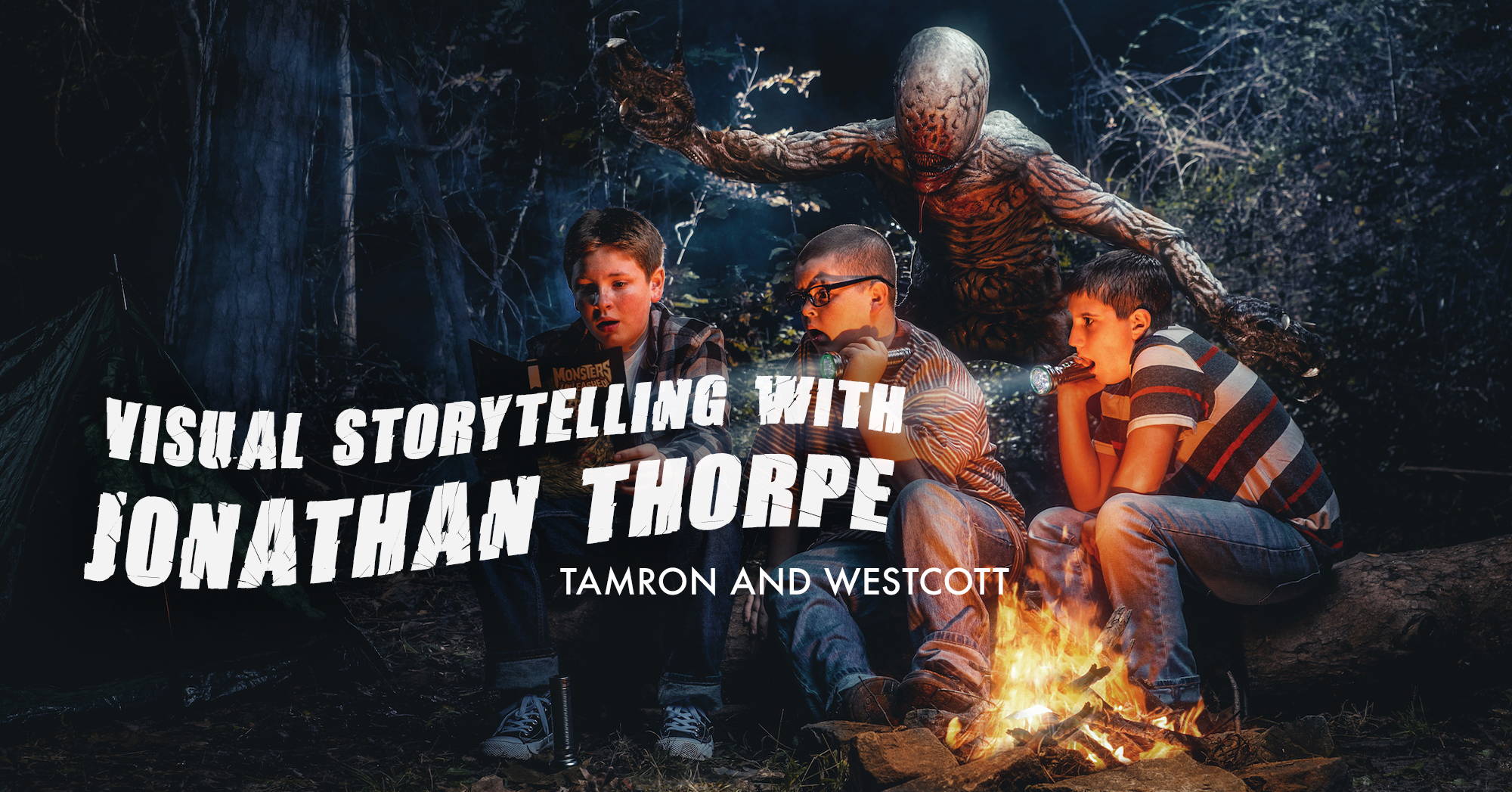 Join cinematic photographer Jonathan Thorpe and Westcott on Saturday, October 24th for an intimate view of Thorpe's process to evoking a narrative in every image.

Cinematic Portrait Lighting and Visual Storytelling Shooting Experience
Saturday, October 24 | 5:30 - 8:30pm | $149
at New Republic Studios
As photographers, it's more often than not our job to tell a story with our pictures. For Washington, D.C. photographer Jonathan Thorpe, a portrait is never just a portrait. Behind every portrait is the potential to tell a story, and it's up to us as shooters to evoke that narrative and make more than pretty pictures.
For Jonathan, the most effective way to create narrative in an image is with lighting. Off camera lighting can be used in many different ways to evoke emotions, or guide your viewer around the photo and precisely tell your story.
We will host an intimate narrative horror-themed shooting experience with professional models on Saturday, Oct. 24 at New Republic Studios in Elgin, TX. This workshop will be limited to 15 students.
Cinematic lighting is all about creating a mood and feeling in the image. By the use of one or many off camera flashes, you can achieve a unique look and style to your own photos, and help you stand out amongst other shooters. Jonathan will start with one flash and work my way up to four to six other lights and create incredible scenes where we are lighting the environment as well as the subject.
Jonathan Thorpe is a cinematic photographer whose technical ability to light and direct a story rings true in the images he produces. His approach drums emotion, yet maintains a level of verisimilitude in the form of "Hyper Realistic" portraiture. Since switching to photography in 2008 from a profession in optometry, Jonathan shoots full-time nationally and local to his home in Washington, D.C., He is currently sponsored by Tamron lenses, Westcott, Holdfast Gear, and represented by Wonderful Machine in Philadelphia. Alongside his photography, Jonathan teaches and lectures around the world helping other photographers grow confident in their careers and forays into photography.