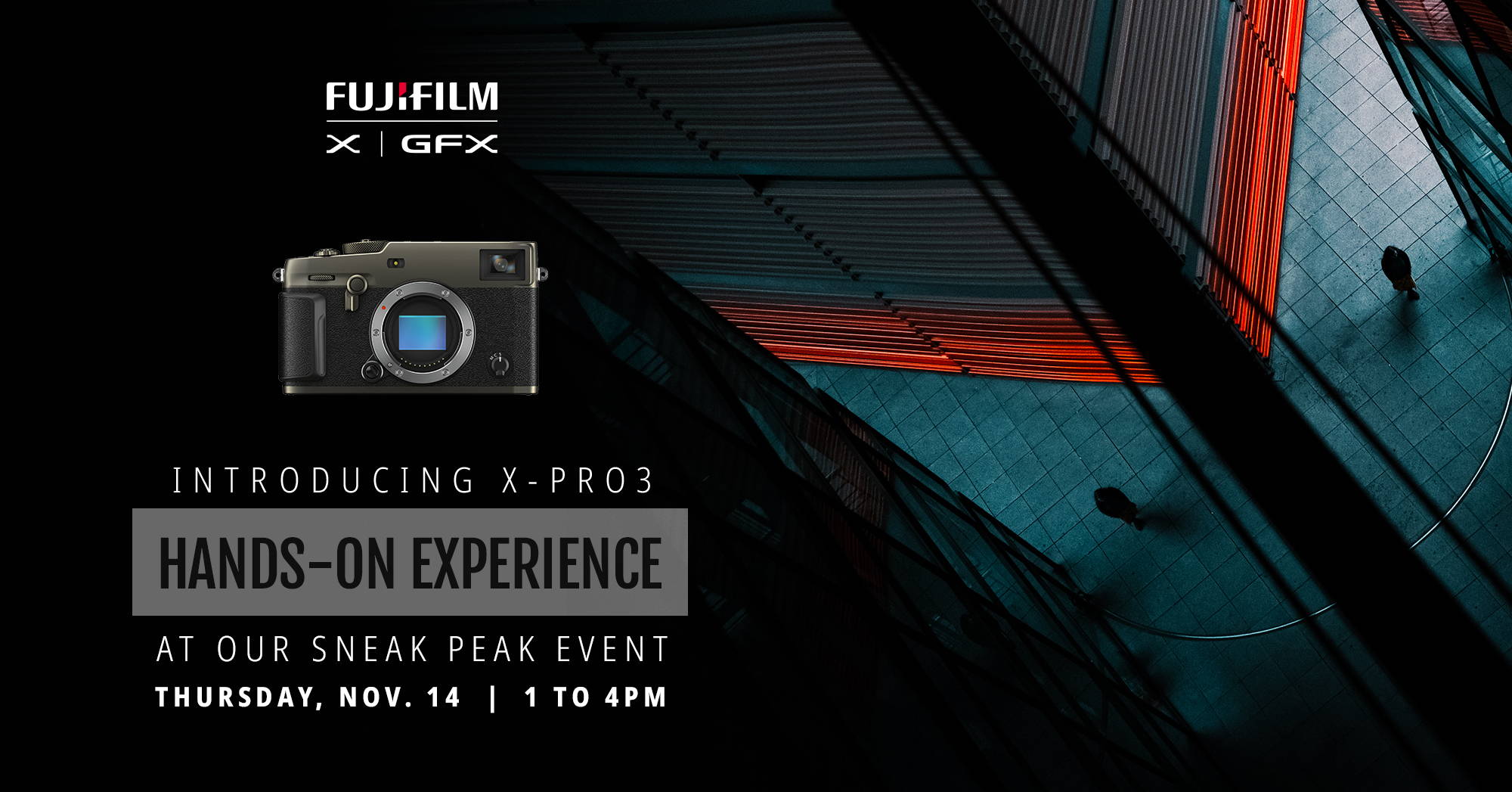 Fujifilm X-Pro3 Sneak Peak Event
Thursday, November 14, 2019 | 1 to 4 p.m.
Join Precision Camera and Fujifilm for a hands-on sneak peak at the new Fujifilm X-Pro3 mirrorless camera. The latest version of Fujifilm's first X-Series camera, is a unique mirrorless camera, packed with awesome features!
1:00 - 4:00pm | Join us and Fujifilm for a hands-on shoot with the camera with a stylized model.
Registration for this event is
FREE
!
---
Registration is free - come out for a day of fun and shooting with Fujifilm's latest mirrorless camera!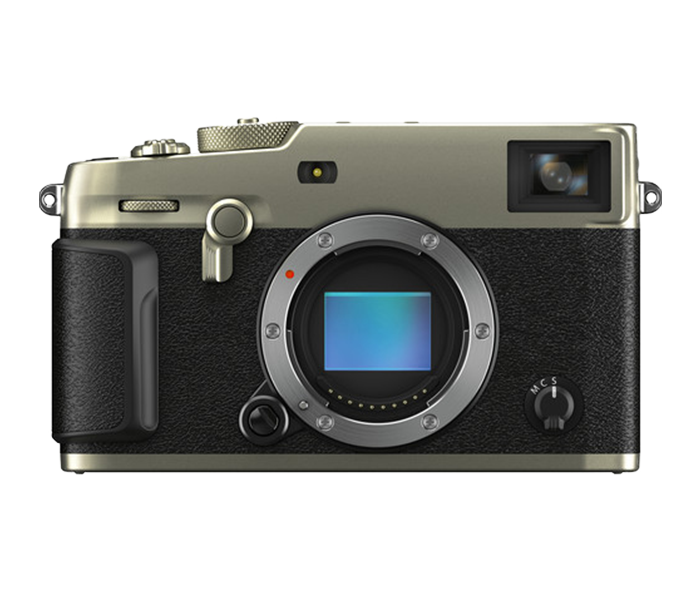 A professional camera for photographers on the move who want top-level features, a lowprofile, and reliable durability. Whether you are in the field, on the streets or in the studio, X-Pro3 reconnects you with your subject. Its revolutionary hybrid OVF/EVF and hidden LCD touchscreen keep you in the moment, while the state-of-the-art imaging sensor and incredible 4K video ensure spectacular results. X-Pro3 is a true photographer's tool that combines all the feeling of film with all the quality of digital.
Check out the tech specs and preorder yours now!