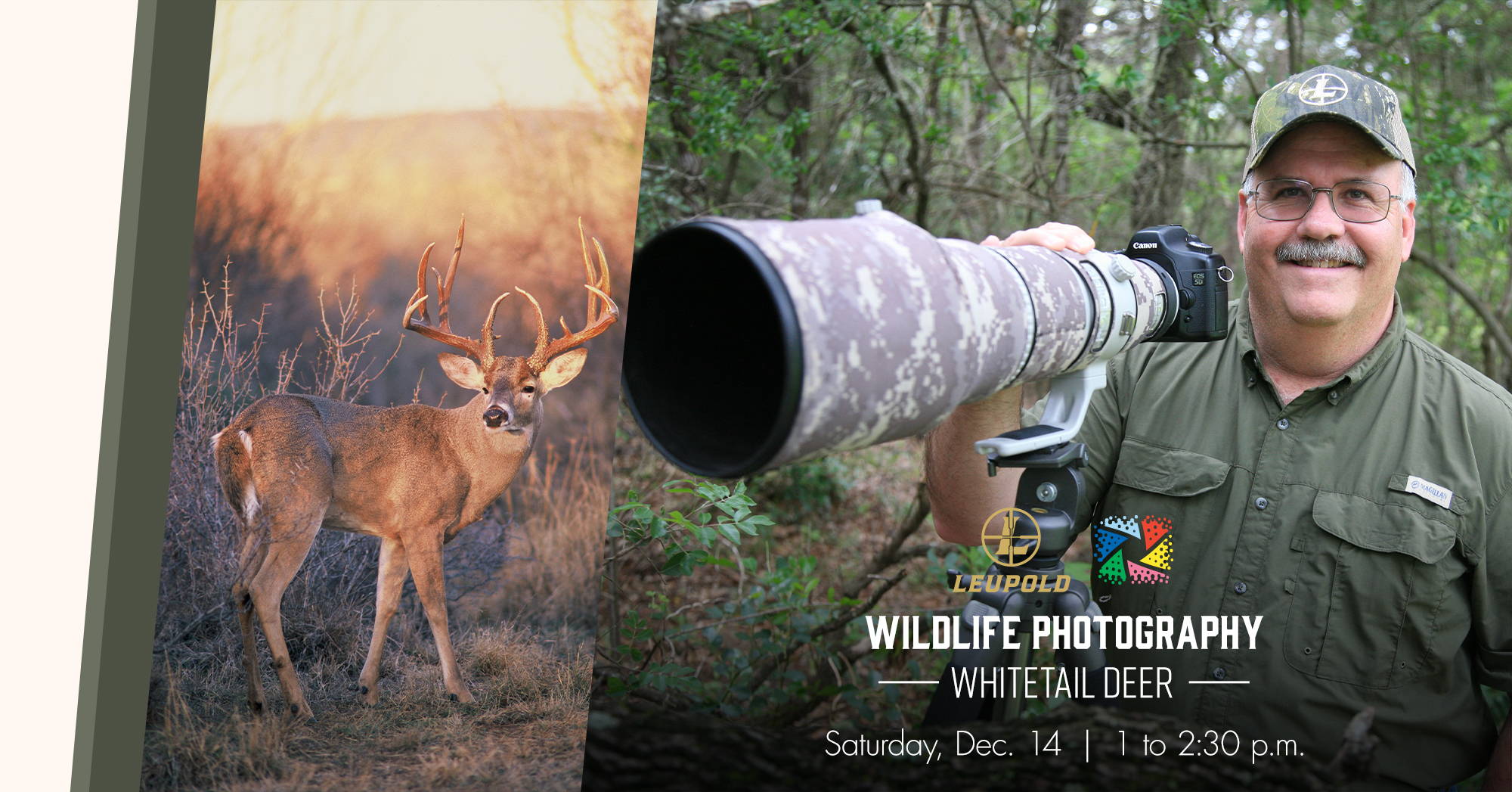 Wildlife Photography: Whitetail Deer Session
Saturday, December 14 | 1 to 2:30 p.m.
Lessons Learned over a Lifetime from Whitetails
Leupold's Dave Richards will cover a wide variety of information regarding the remarkable whitetail deer. The session will enhance your appreciation for them and your enjoyment while observing and photographing them through understanding whitetail behavior, whitetail communication, identifying individual animals, aging on the hoof and more. Dave will also share tips and techniques on how be more successful in encountering whitetails and capturing beautiful images of these amazing animals when you do!
1:00 - 2:30pm | Join us and Leupold's Dave Richard, for a

FREE

, exciting talk on the beautiful whitetail deer!
---
---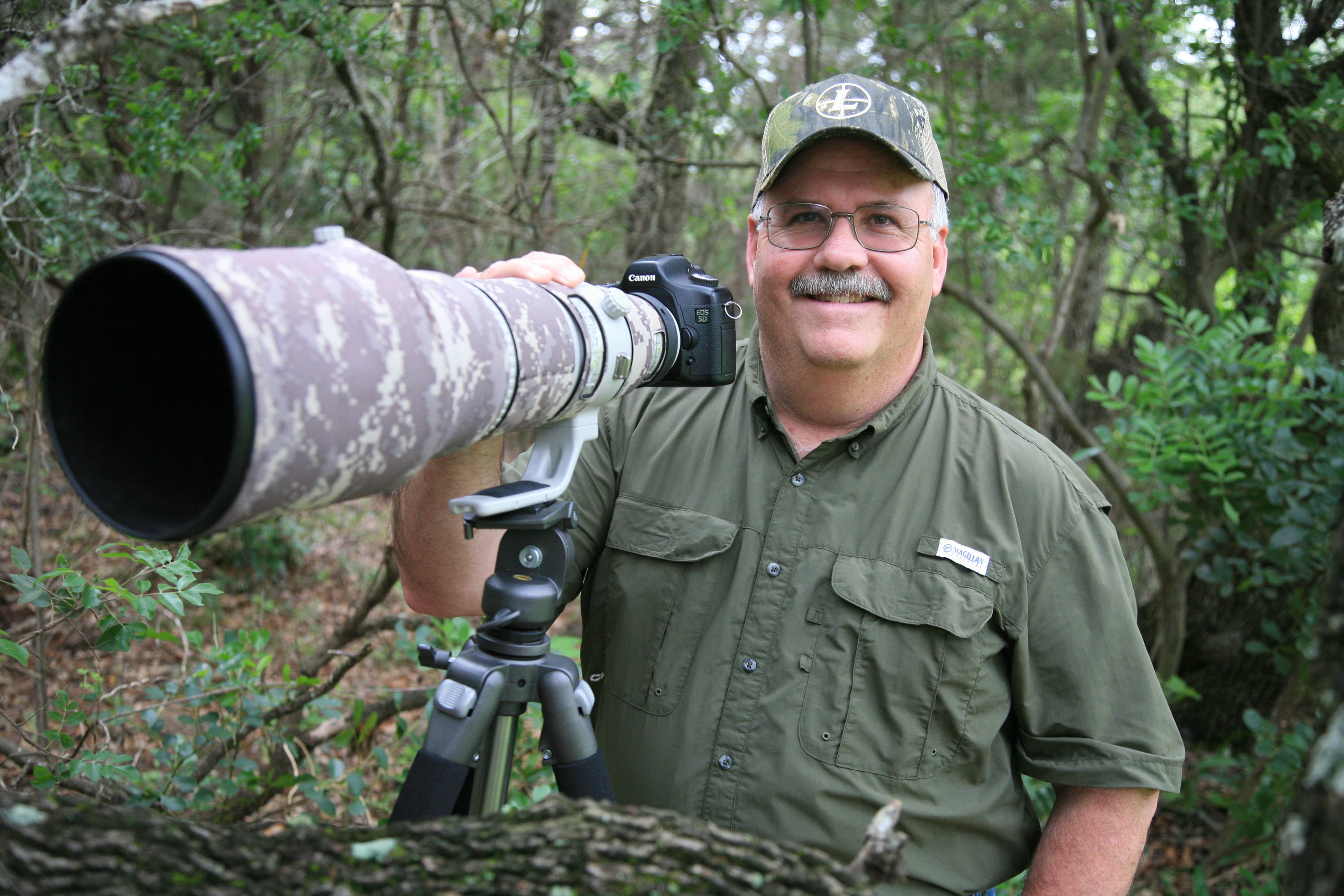 Dave Richards became interested in photographing wildlife over 40 years ago, fueled by his desire to capture on film the array of wildlife he encountered in the woods and swamps on hunting, fishing, and camping, trips as a boy. Since those early years he has traveled the globe from Alaska to Africa pursuing captivating images of wildlife from grizzly bears to cape buffalo. However, his favorite subject to photograph is mature whitetails. Over the years hundreds of his photos have graced the covers and pages of numerous publications, books, and ad campaigns from Sports Afield to Texas Parks & Wildlife magazine. In 2002, Dave asked noted wildlife biologist Al Brothers to co-author the now classic whitetail management book, Observing & Evaluating Whitetails. Over 400 of Dave's whitetail images within the book capture whitetails in every aspect of life. In one of the many chapters Dave chronicles the lives of 17 different bucks he photographed over several years on the renowned Hindes Ranch of South Texas showing readers the fascinating transformation of deer's bodies and antler characteristics over their lifetime. It is regarded as the seminal work on the subject of aging and judging whitetails on the hoof.
Richards Outdoor Photography, LLC is Dave's family business selling beautiful canvas, metal, and giclee prints, of their wildlife photography and art. Their work can be purchased at www.richardsoutdoorphotography.com. Dave is also a manufacturer's representative for Leupold optics. He has been the south Texas rep for Leupold since 1992 and was rep of the year in 2007.