We're very excited to bring the classroom to you with live web conferences! We've put together a full schedule of classes including FREE sessions to keep you busy. See below for a schedule of upcoming online workshops we're hosting!
These sessions will all be presented live through ClickMeeting. Missed one of our free sessions? No problem! All of the free live sessions will be recorded and posted online after they're over. Just come back to this page to see an archive of sessions!
---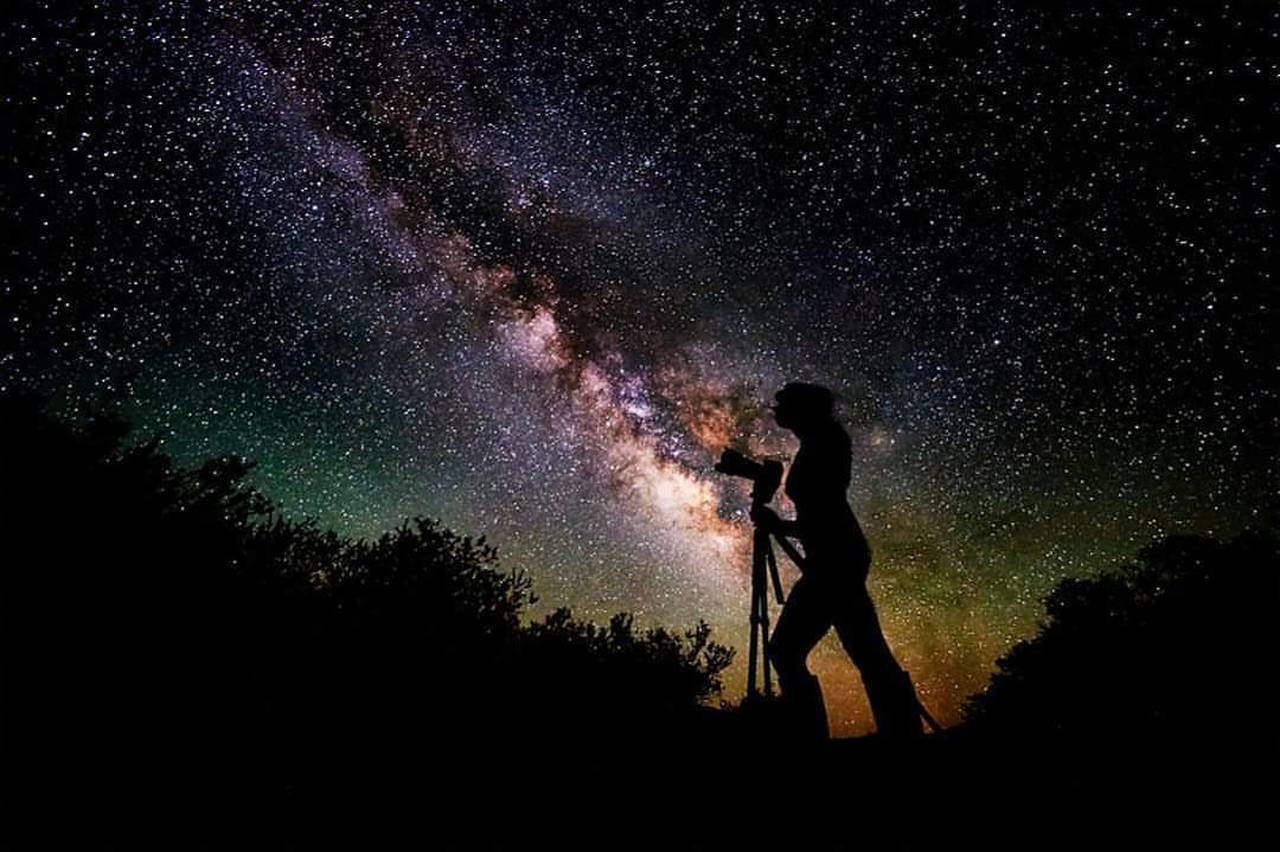 MILKY WAY PHOTOGRAPHY
SATURDAY, AUG. 15 FROM 6PM to MIDNIGHT - $189
Man has gazed in wonder at the milky way throughout recorded history. Venturing into the dark with a modern camera allows that wonder to be captured in image form. Learn how, when and where to photograph the milky way during this hands on workshop.
Please be aware that this is a LATE workshop and you will have to drive to a private ranch. We will be walking off road/sidewalk after dark. Everyone should wear sturdy shoes such as hiking boots. Long pants are also advisable.
This class requires face masks and social distancing. We will limit this class to 15 participants.
---
---
Perfect Color for Digital Photography - $49
As photographers moved from film to digital, getting accurate color in finished images has become a task that confounds many photographers. There are so many factors that come into play – miss the mark on any of them and your images may look odd.
In this class, we will cover everything that comes into play that affects the final color of your digital images. You'll learn which of these elements can be controlled and which cannot as well as how to correct imperfect color.
---
Tricks, Traps and Techniques for Sharper Photos - $19
Photography is great fun but nothing can be more frustrating that photos that are not in sharp focus. In this workshop, you'll learn how to consistently get sharper photos in just about any situation.
---
60 Minutes to Better Portraits - $19

Most of us love taking photos of people but sometimes things don't turn out quite as we hoped. In this workshop, you'll learn a range of tips and tricks to get better portraits in just about any situation.
---
If you want to adjust and process your images, Adobe Photoshop is great software. But it is a big program that can be overwhelming. This class will cover the basics to get you started and give you a foundation to grow from. Your camera settings are only the first half of exposure. How you develop an image is the rest. Learn how to get the most out of your digital images using Adobe Photoshop, a digital darkroom.
---
Panasonic Camera Class - $39
Panasonic has been a leader in the mirrorless camera market since 2008 when they announced the world's first micro 4:3 mirrorless camera, the G1. Panasonic cameras have innovative features not found on other cameras, such as 4K Photo Mode and Post Focus.
---
Nikon Z & Advanced DSLR - $39
This course advances the knowledge of Nikon photographers who intend to take advantage of some of the more advanced controls of their camera. Guidance is provided for some of the more popular settings that are useful in complementing the use of Manual Exposure.
---
Canon R5+R6 First Look - FREE
Join us and Canon for an in-depth look at the much anticipated Canon R5 as well as the surprise R6 full-frame mirrorless cameras. This webinar is free.
---
---
Please stay tuned for even more amazing online classes! We're working quickly to make these classes a great experience for you and bring you a wide variety of class options to enjoy from the comfort of your home.