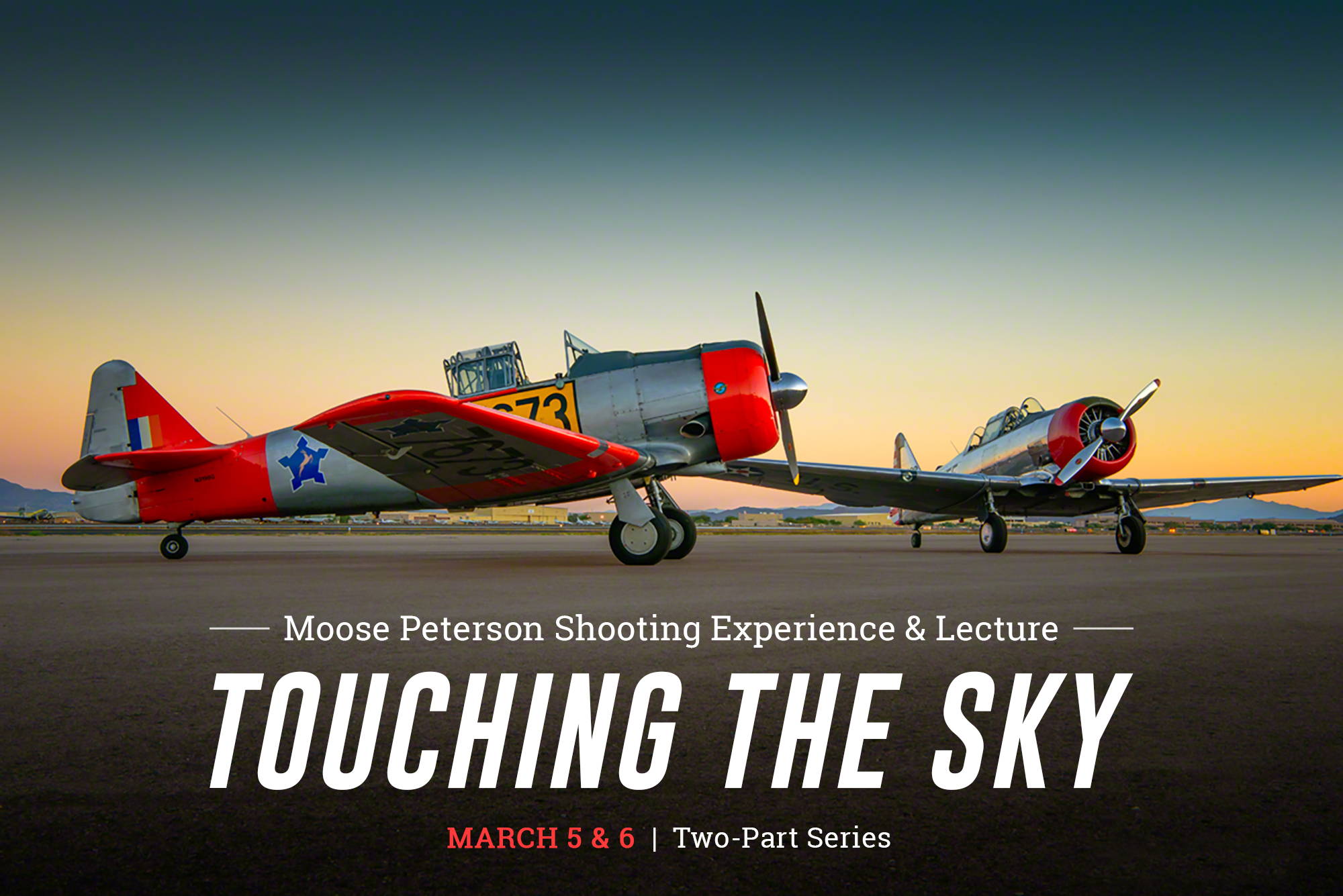 LECTURE AND SHOOTING EXPERIENCE - MARCH 5 & 6
Who doesn't look up when they hear the sound of a plane? There is something about flight that grabs our imagination. Aviation photography is the most adrenaline-rich and action-packed thrill ride to ever expose a pixel! The speed, sounds and smells are intoxicating and when combined with that image in your camera, you are hooked! Here starts the challenge of sharing this experience with others through your photography.

Join Precision Camera and Nikon for a special two-day lecture and shooting experience with legendary photographer and Nikon Ambassador Moose Peterson.
---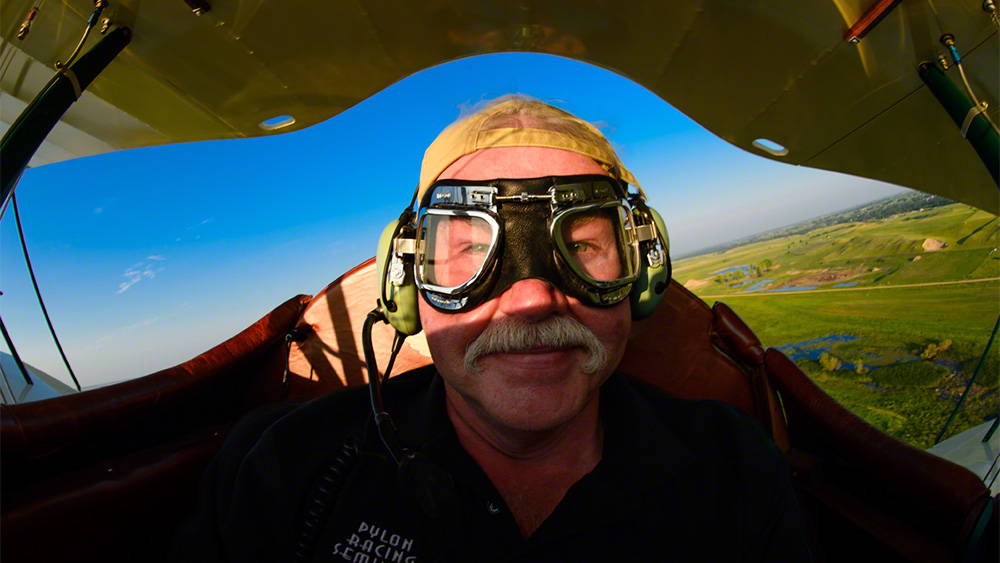 ABOUT MOOSE PETERSON:
Moose's lifelong passion is photographing the life history of our endangered wildlife and wild places. In 2008, Moose added aviation photography to his passions with the same goal of preserving our aviation heritage and the freedoms they protect — pictorial and oral — for future generations. Along the way, Moose has been honored for his photographic passion: a Nikon Ambassador, recipient of the John Muir Conservation Award, Research Associate with the Endangered Species Recovery Program, just to name a few. He was part of Epson's Finish Strong ad campaign. Moose was the creative producer/photographer of his acclaimed film Warbirds and The Men Who Flew Them. He lectures across the country to thousands upon thousands of photographers every year.
Lecture: Friday, March 5 from 6 to 8pm at Precision Camera - $29
On March 5, we'll host a Friday evening lecture in the Precision Camera classroom. Photography is all about writing with light and this process takes on a whole new level of difficulty with aircraft. Getting in the air to photograph aircraft is the ultimate goal, and getting there is easier than you think! Join Precision Camera, Nikon and Moose Peterson as we brief you on all you need to know for your aviation photography to take off.
WE'LL DISCUSS:
The essentials — history, camera gear, autofocus settings and exposure — that we'll cover are a must. But then we get into aircraft, working with static buildings, ground to air images and finally the air to air experience. This all leads us to bringing motion to our still images, romance to pieces of steal and telling a story the grabs the attention of our viewers.
Shooting Experience: Saturday, March 6 from 9am to Noon at the San Marcos Regional Airport - $179
This is a hands-on shooting experience with Moose Peterson at the San Marcos Regional Airport. We will shoot from 9 a.m. to noon at the airport with models dressed in WWII period costumes.
Nikon will have loaner gear available FREE to attendees including Z Series mirrorless cameras.
CONCEPTS COVERED:
• Working with your equipment - lens choice and camera settings
• Working with flash
• Storytelling and working with actors
LOCATION DETAILS:
The San Marcos Regional Airport
1841 Airport Dr Blding. 2249, San Marcos, TX 78666
Join us for a unique experience!
Click below for more details and to register. Please review our cancellation policy HERE.