Posted by Sara Marjorie Strick on 20th Feb 2020
There are so many cameras on the market, it can be difficult to narrow down which camera is right for you. In this edition of "Why Should I Buy?" we are taking a close look at the Nikon D500 and all of the features that make it incredibly special, and maybe even the perfect camera for you.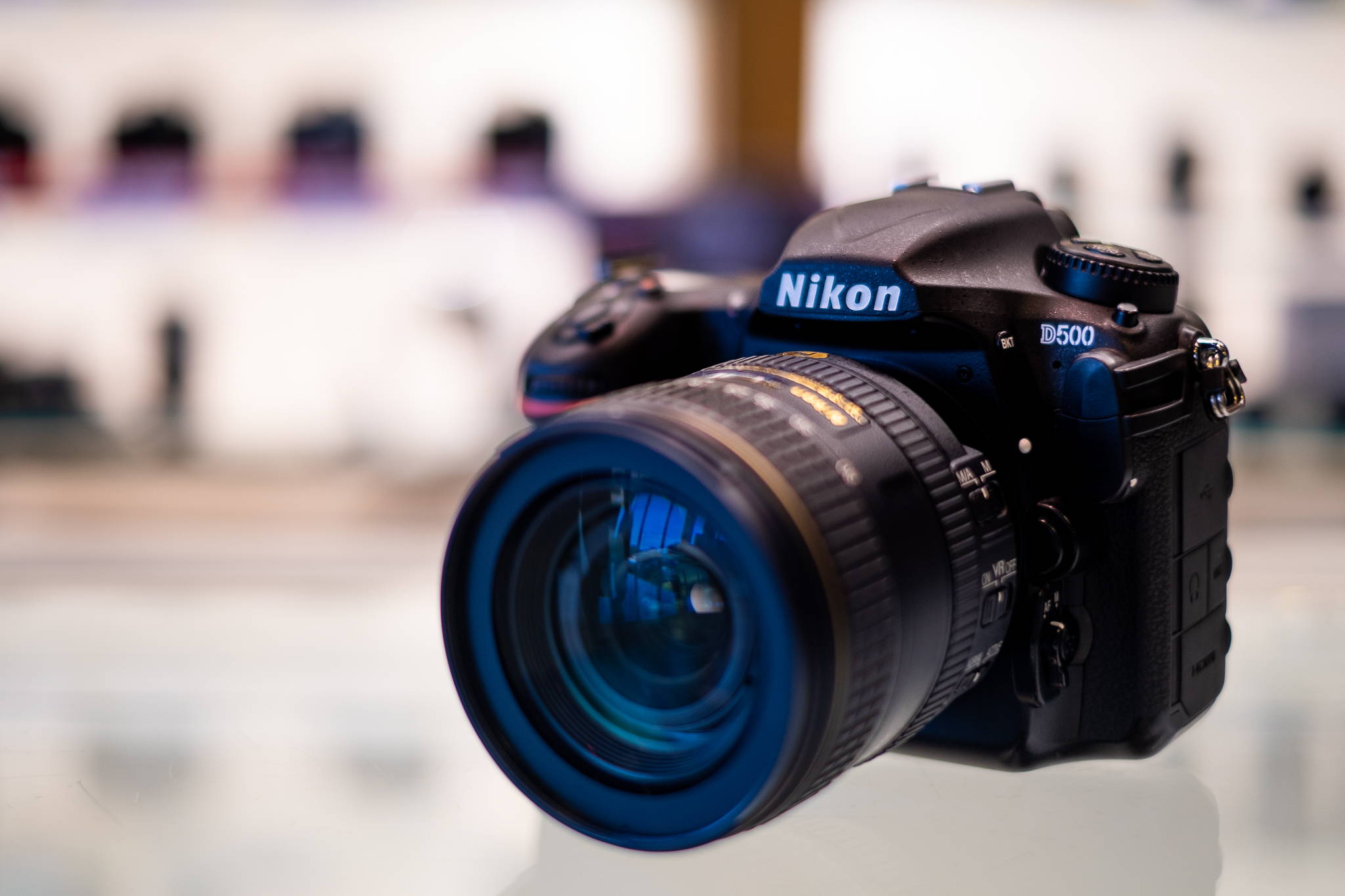 Big things come in small packages, or rather, sensors. While the D500 may not be full-frame, this APS-C sensor camera is anything but sub-par. Packing 20.9 MP and shooting up to 51,200 ISO (1,640,000 extended) this camera is an absolute low-light beast without sacrificing high-resolution capabilities. For anyone looking to shoot in darker-than-preferred environments, the D500's EXPEED 5 Processor will most certainly give you the image quality you are looking for.
Rain? Check. Freeze? Check. Dust? Check. If having a camera that can survive in harsh environments sounds appealing to you, then the Nikon D500 should definitely be at the top of your list. This camera comes equipped with a solid magnesium alloy chassis and is resistant to all sorts of natural elements. Something to note - if you want to take advantage of true weather sealing, make sure you pair this camera with a weather-sealed lens, such as the 16-80mm f/2.8-4 lens it comes equipped with, or other pro-level lenses from the Nikon line up.
That being said, the build quality of this does compromise size - its a rather large camera compared to other APS-C DSLR cameras in Nikon's line up, such as the D7500 or D5500. But if your priority is a camera that can keep up with you and difficult environments, we don't think the size of this camera will discourage you.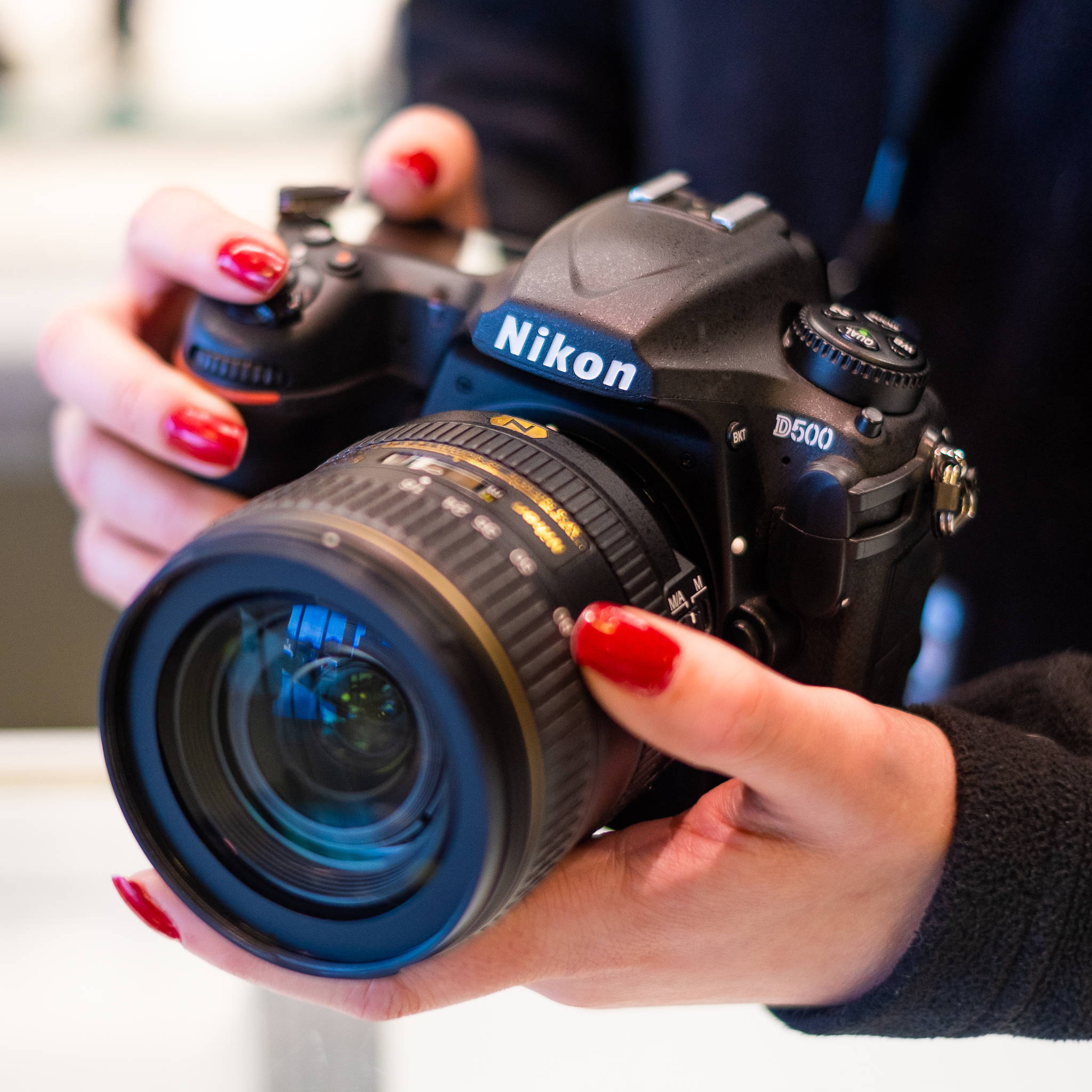 Where this camera shines the brightest is its speed and autofocus capabilities. Equipped with the same autofocus system and processor as its big-brother, the Nikon D5, this camera has 153-phase detection AF points, 99 cross-type sensors and can focus in lighting situations of -3 EV at all AF points, and -4 EV in the center (AKA: this thing can practically focus in the dark!)
In addition to having a kick-butt AF system, the speed of this camera makes it ideal for sports photographers, wildlife photographers, and anyone else finding themselves capturing action and movement. The Nikon D500 is capable of shooting up to 10FPS for up to 200 RAW frames! Because of this massive surge of data, the D500 is equipped with two card slots - one SD, and one XQD. If you plan on taking advantage of the speed this camera is capable of in terms of rapidly firing off photos, you will definitely want to invest in a few XQD memory cards, as they are the only memory storage format capable of keeping up with the speed of the D500.
Why two card slots you ask? Backup. Overflow. Separation of JPG an RAW images. The second card slot, an SD slot, is designed to be for an additional purpose depending on your workflow.
Last but not least, we hope you didn't think this camera was only designed for photographers. The Nikon D500 shoots UHD 4k video at 24, 25, and 30fps, and can shoot 60fps in full HD, or 1080. If you are curious as to the benefits of 4k over 1080 - think about megapixels. If you prefer having larger images that result in a sharper final output, or give you room to crop in without losing quality, then you should be shooting your video in 4k. The same concept applies - 4k video is nearly 4 times the size of 1080p, allowing for much more flexibility in cropping and zooming during post-production of video.
If editing video is something you are interested in, you will love this. The D500 has a flat picture mode, ideal for color grading and customizing the look of your final video.
Is the D500 right for you?
When considering what camera to get, whether its your first interchangeable-lens camera, or an upgrade, the D500 should be a strong contender for anyone looking for a powerful machine. It's combined low-light capabilities, speed and autofocus, video features, and overall build quality make the D500 a top choice for someone who expects to be using their camera in any situation that could be considered even slightly trying.
---