Posted by Sara Marjorie Strick on 22nd Nov 2019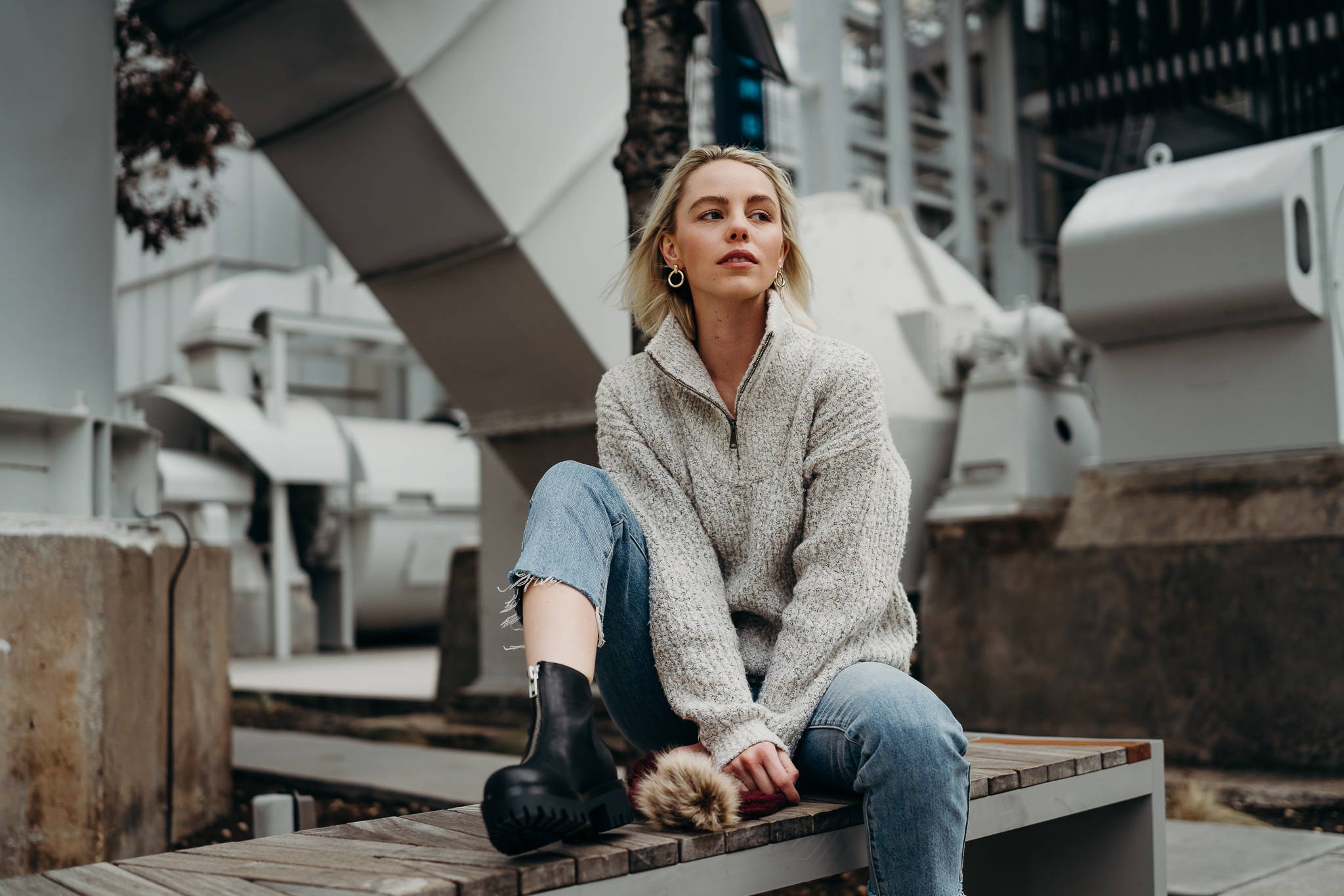 Or, I Tested Out The New Zeiss Batis 40mm f/2.0 CF lens and Realized 40mm Might Be The Best Focal Length Ever.
Is 40mm the new 50mm? Is 40mm the new one-and-done lens? Is 40mm even new at all? Well, TLDR: no, maybe, and no are my short answers - but if you care, lets dive in a bit deeper than that.
But first, some background. I've never used a 40mm prime before, but recently I've had the opportunity multiple times over the last few weeks to photograph with them. First, Sigma's new 40mm f/1.4 Art (you can read more on that here), and now, the brand new 40mm f/2 Batis. As a freelance photographer with a wide variety of clients, my go-to is 35mm, 85mm, and sometimes an all-encompassing zoom (currently I rock the Tamron 28-75m f/2.8 - it almost never comes off my Sony A7RIII). I consider myself a one-and-done type of photographer. Give me a single lens and I'll make it work. The challenge of focal length limitation is exciting and forces exploration in my composition, and quite frankly, I don't believe I need an arsenal of lenses to create a variance in my images (Disclaimer: that being said, to each their own - there is no wrong way to make pictures, y'all. Buy it all!).
That all being said, my happy place, my desert island lens, has always been the 35mm - I prefer a slightly wider look that gives more context to my subject rather than something tight that leaves the background overly lost and mysterious. Surely a 40mm wasn't to be so different?
A few weeks ago, I was hired by our local Urban Outfitters, Space 24 Twenty, to do a small winter look shoot for their socials. I took the opportunity as a chance to try out the brand new Zeiss Batis 40mm. It was an uncomfortably cold day in Austin, Texas, but you wouldn't be able to tell if you looked at my model Savannah - she was such a trooper (thanks Savannah!). But this cold day lent itself to some beautiful light and a small breeze which gave our photos that special "every day look" we were going for to represent Urban Outfitters and their clothing.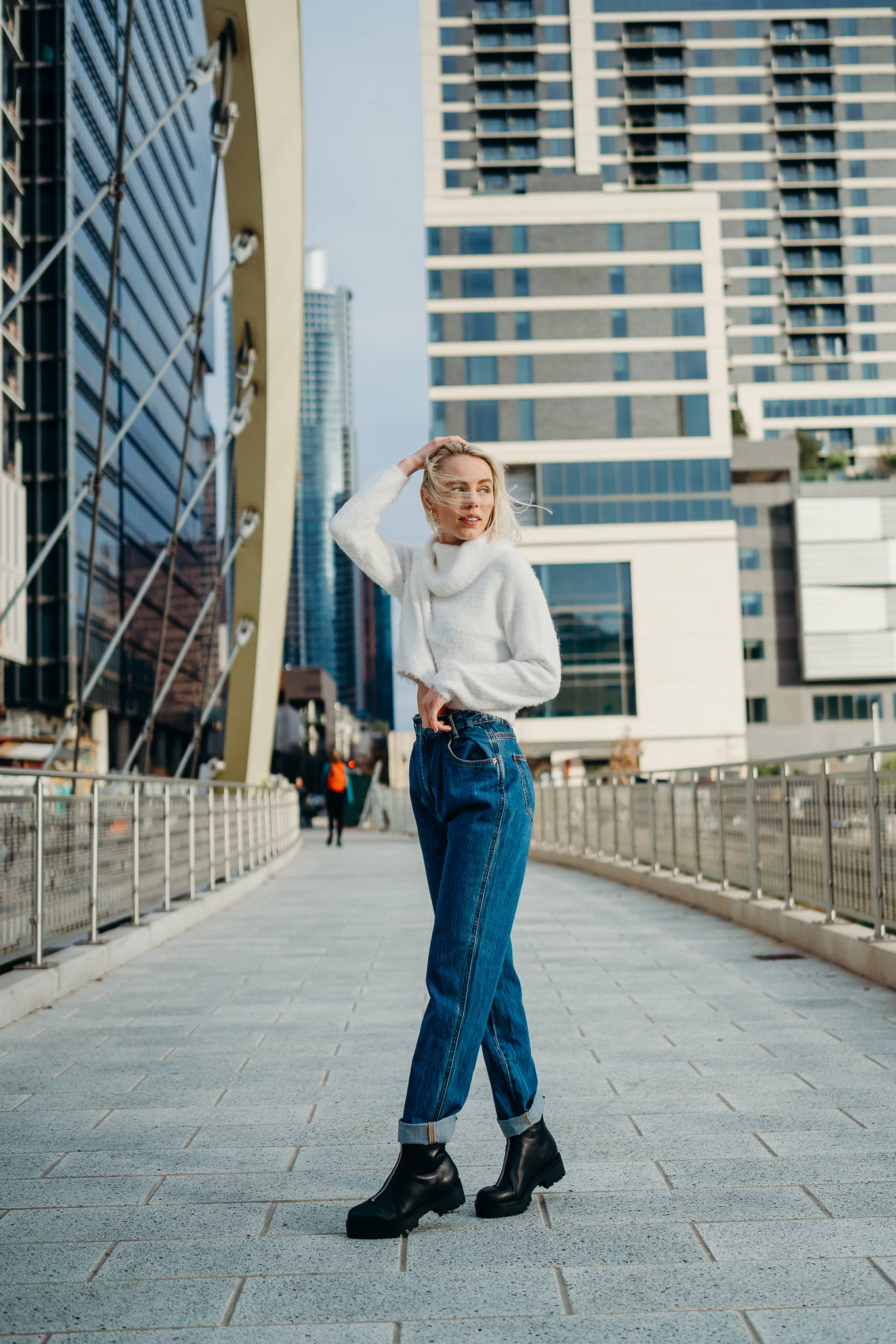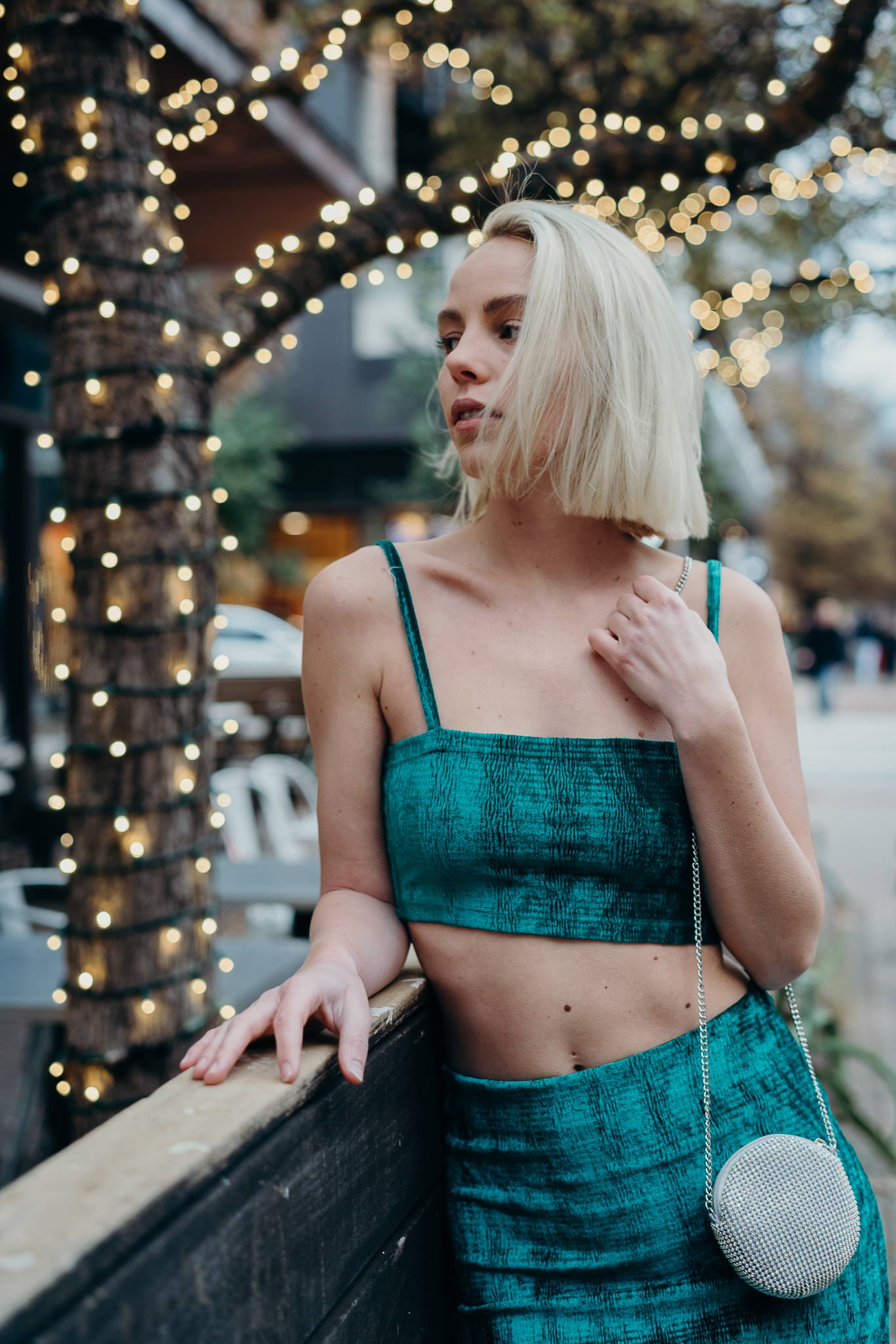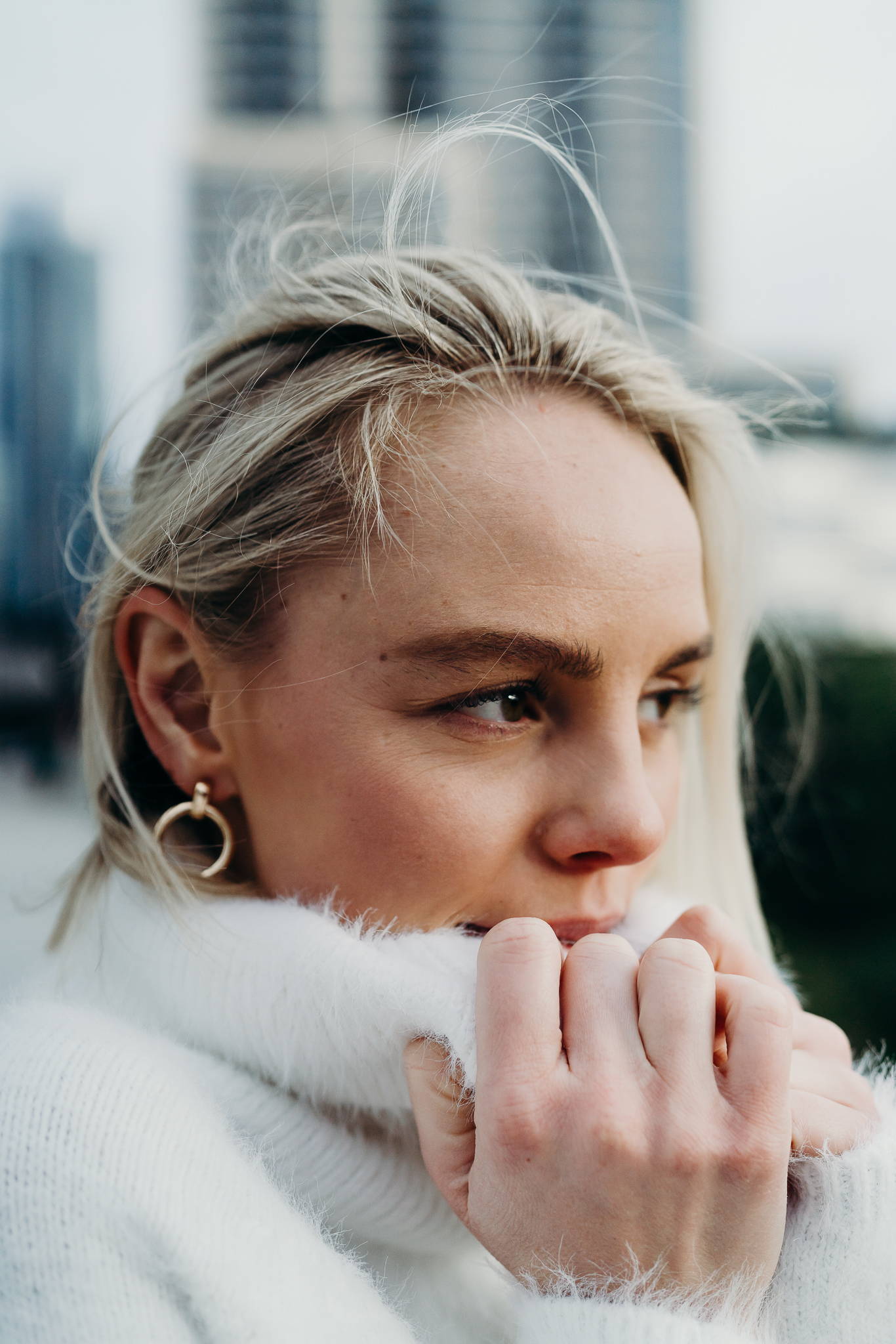 First off, lets talk about this lens. Wow, you guys. It's sharp, fast, light, and the close focus capabilities were so convenient. With a close focus distance of 9 inches (24 cm), it allowed me to get incredibly close to my subject without any unflattering wide-angle distortion - plus, utilizing the CF along with a sharp, wide-open aperture of f/2 gave me great separation from the background that allowed for that creamy, beautiful bokeh that is often desired with portrait work.
In the case of this photoshoot, it pulled off everything I wanted, without ever looking static and repetitive. I felt that every image was able to stand on its own and had its own unique perspective based on my approach to the composition, rather than determined by the length of the lens.
But lets get back to the point of this blog, and lets start with the last question first. "Is 40mm even new at all?" And the answer? No, not really. In fact, 40mm as a focal length is incredibly popular, and used more often than you might think. As addressed in a previous blog we did, 40mm as a lens is actually intended for cinema rather than photography.
28mm on Super 35 - a film format/size commonly used in cinematography with a plane a bit smaller than a 35mm negative, or "full frame" - is seen as a standard in the cinema world, making 40mm on a full-frame its very close visual equivalence. 40mm as a focal length seemingly checks all of the boxes - its not too wide to show distortion on full-frame like a 28mm or 35mm sometimes does, but its not so tight as a "portrait lens" to where you lose the context of your frame.
Combine this perfectly versatile focal length with a close-focus ability, like what is found in the Zeiss Batis 40mm f/2, and you seriously have one lens that can do it all.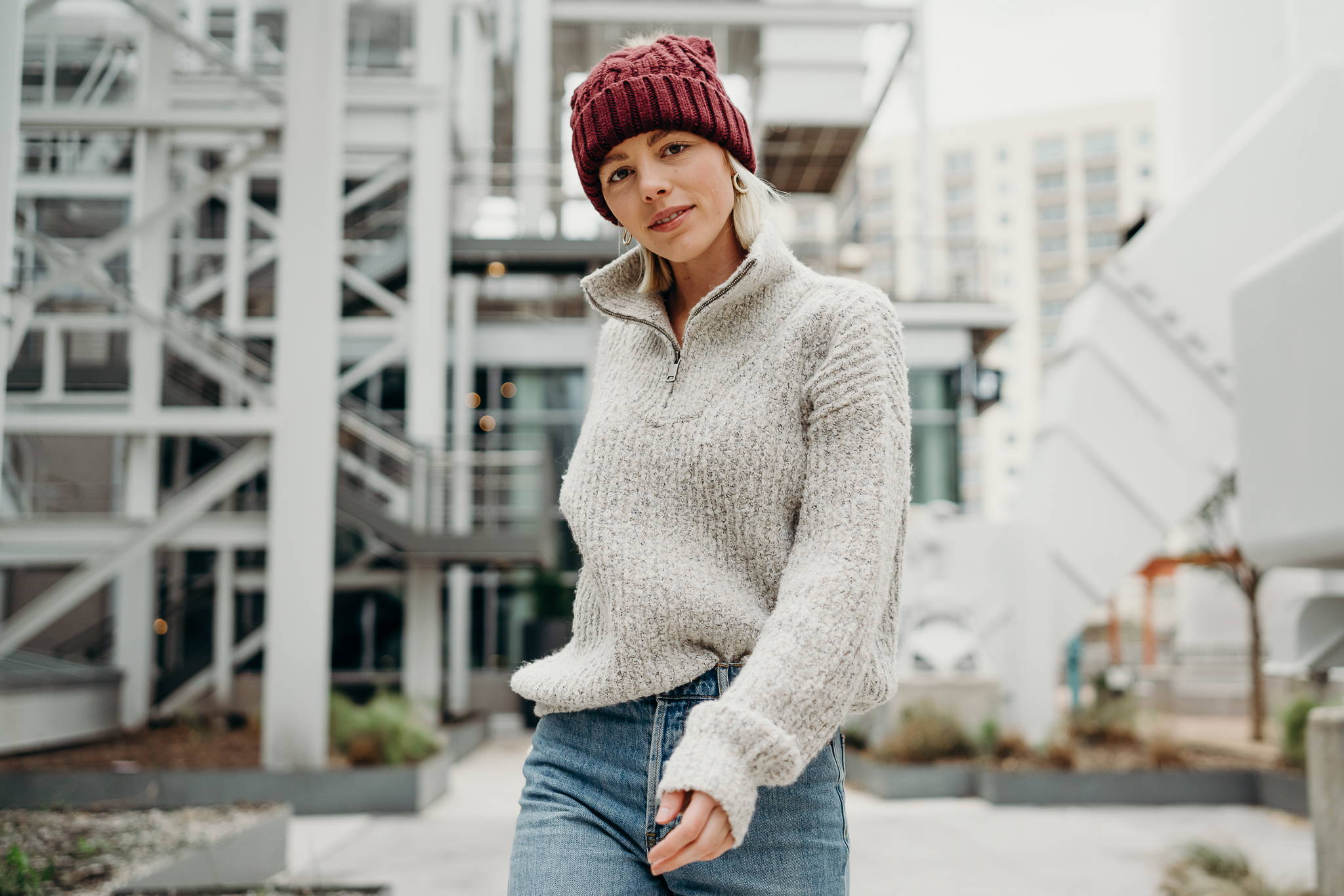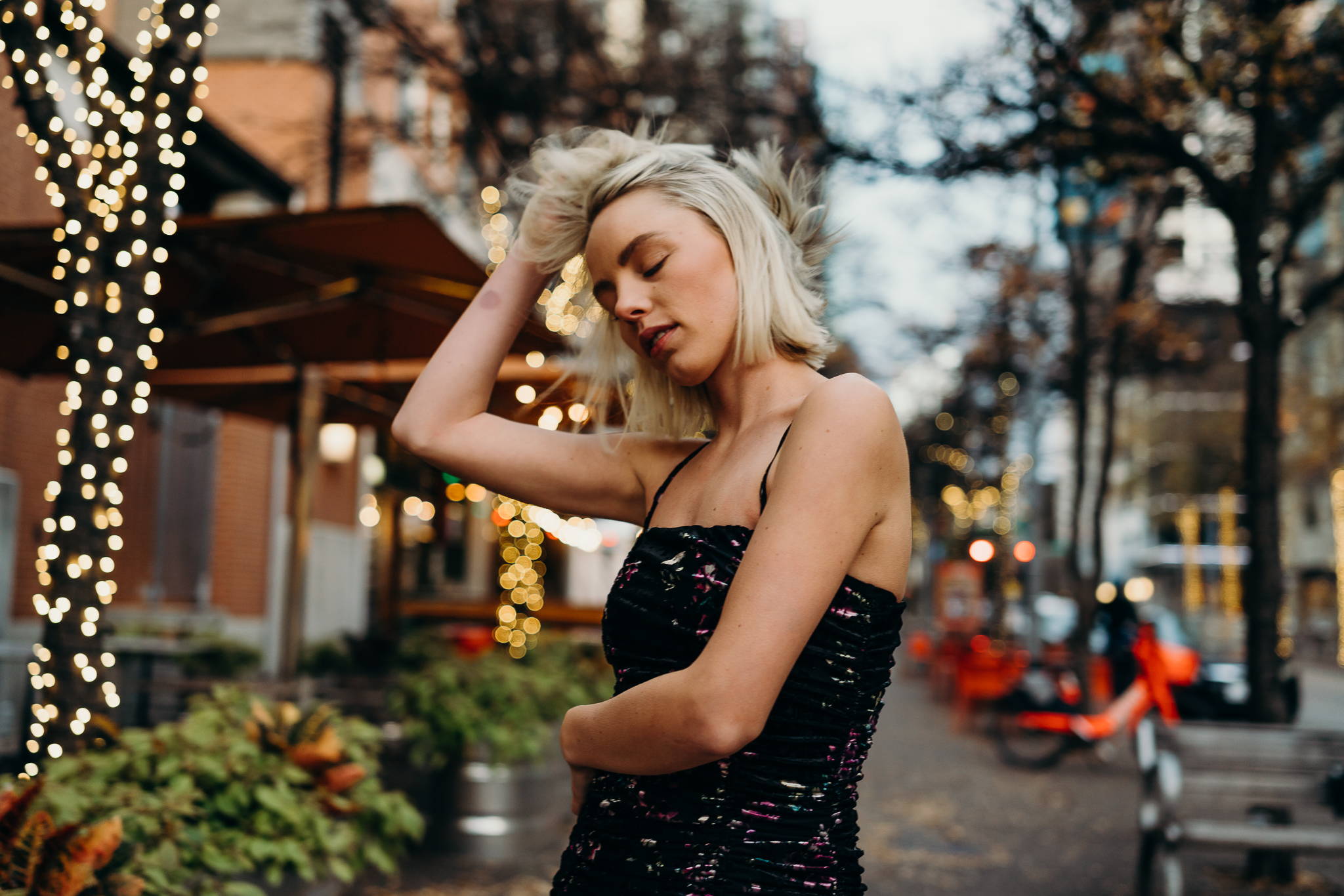 "My friend told me to get a 50mm". But of course they did.
For photography, the 50mm lens is the classic, tried-and-true go-to lens for picture making. Thats why that camera you pulled out of your grandfather's closet that one time had a small, 50mm prime lens on it. It has been seen as standard for-ev-er. 50mm is considered the visual equivalent of what the eye sees - if you don't believe me, come into Precision Camera, and try for yourself. When you look at something, and then look through a camera, albeit full-frame, with a 50mm lens, the perspective should be incredibly close.
But there are limitations to this. In many cases with a 50mm on a full-frame camera, we lose context of the scene around, and without being far enough away, the subject matter becomes more personal and individualized. Even if you take a step back, the scene can still come across with the impression that it is captured through the view of a tight lens.
If you try a 50mm on a APS-C sensor camera, something close to Super 35, your field of view becomes much tighter and nearly portrait-esque similar to an 85mm.
All this being said, nothing will change a time and place for a 50mm lens. It's reputation is well-deserved and goes without saying. However - it might be time to open our eyes - pun intended - to a new way of seeing.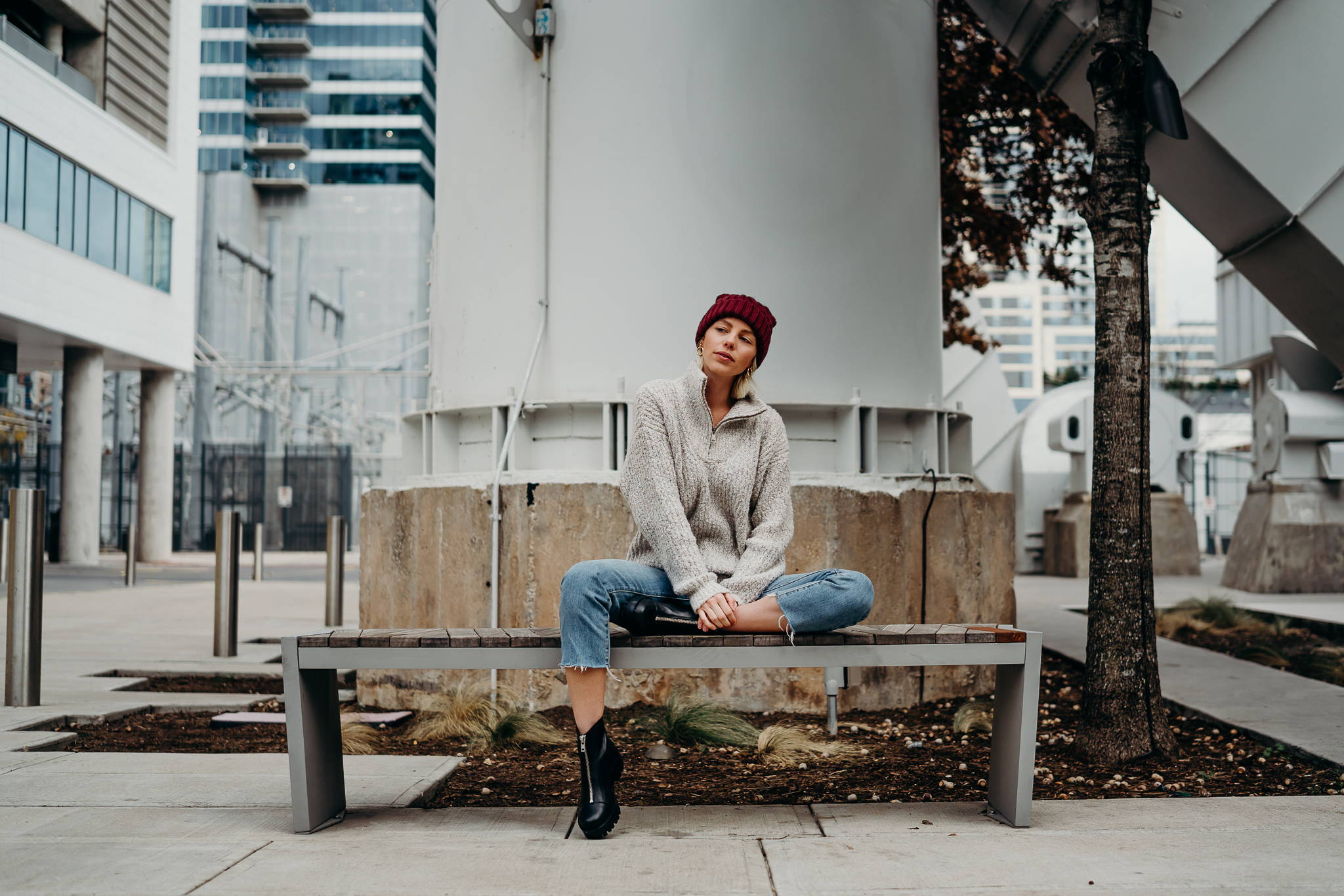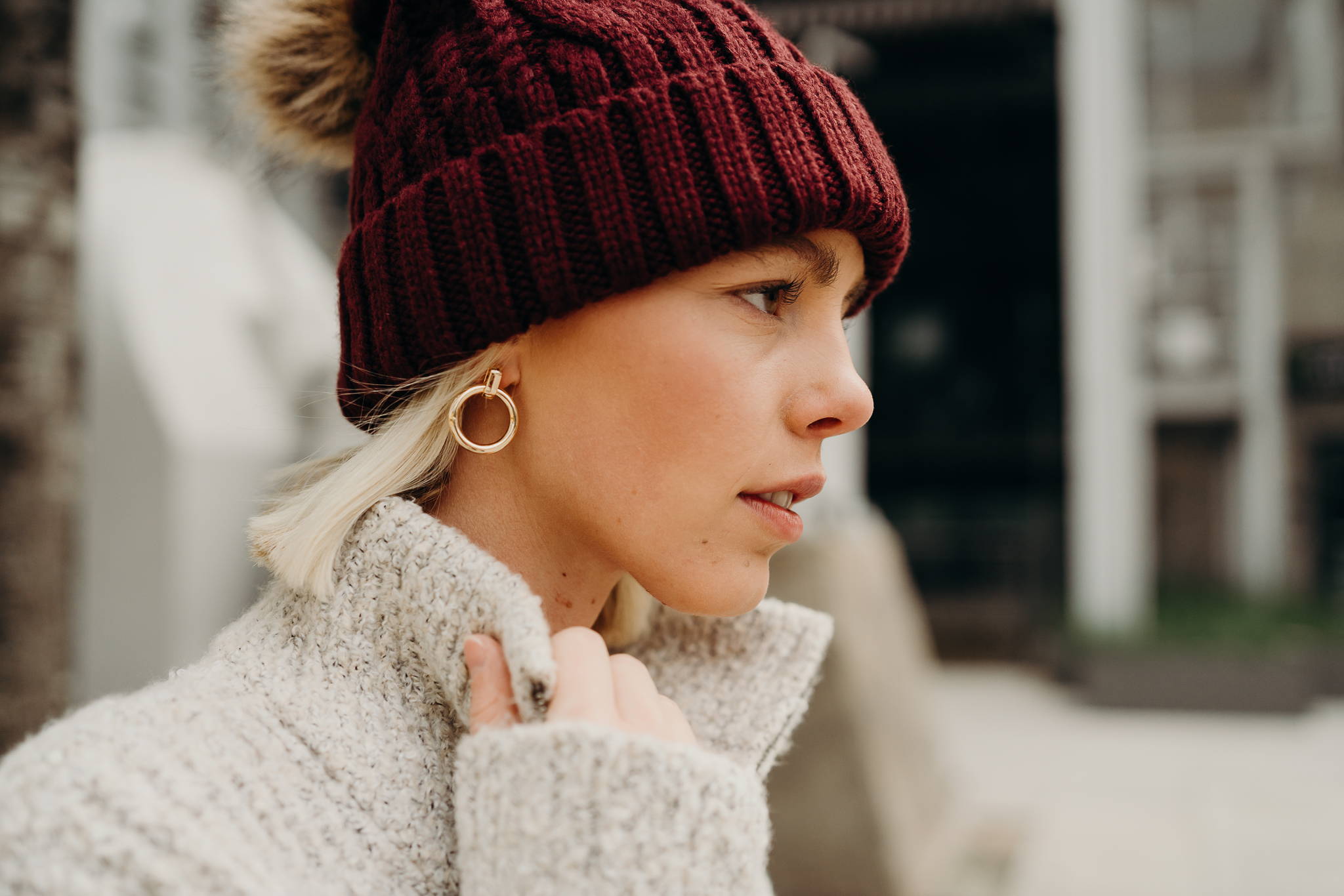 Do you need another lens, or is the 40mm enough? The practical, professional answer is yes, you should have another lens. Depending on your clients needs and your physical ability and limitations on a particular photoshoot, the 40mm may not be able to pull off every image that tells the true story of your clients vision.
In the case of this photoshoot with Urban Outfitters, however, it was all I needed. I had no limitations on space between myself and my subject, and no barriers within the location we were shooting. No matter how close or how far away I was from Savannah, I was able to make the conscious decision about my positioning to give me the image I wanted.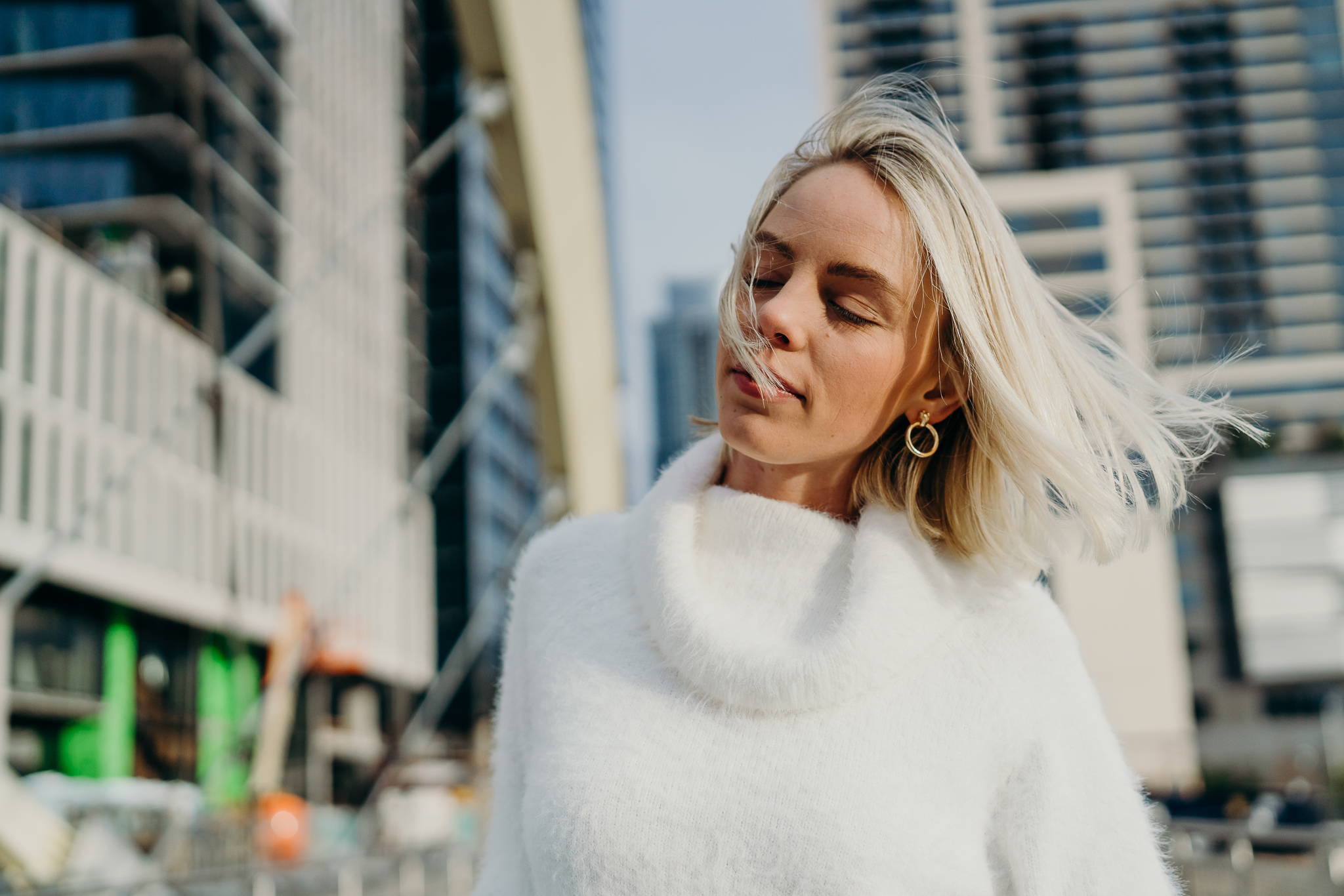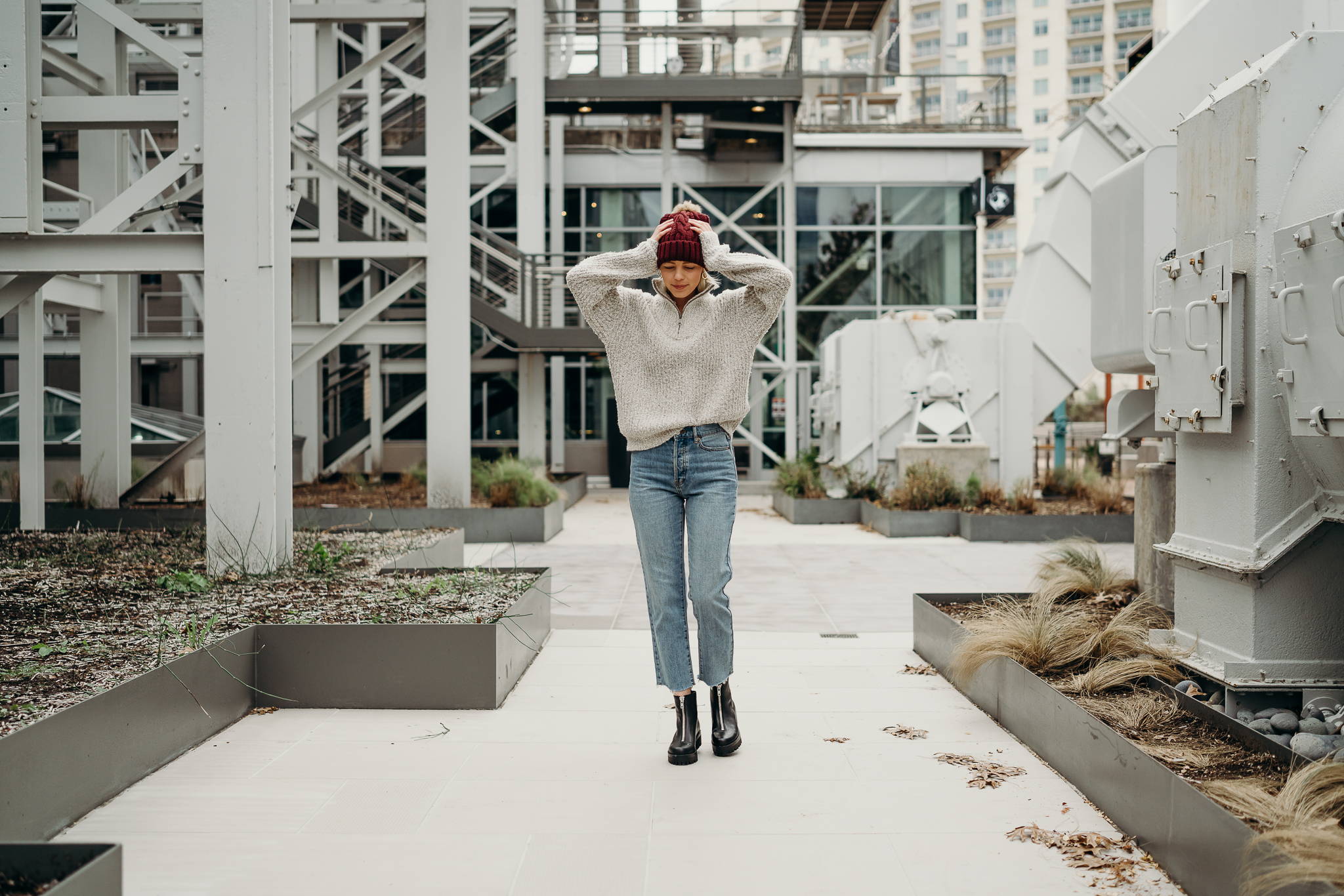 Ultimately, my love affair with the 35mm has been shaken. I might be a 40mm type of gal afterall. The lack of distortion while maintaining the "wide" feeling really sold me with this lens. I encourage anyone and everyone, stills or motion, to try this lens and this focal length out. Sometimes you don't know what you're missing until you try it.
The Zeiss Batis 40mm f/2 CF starts shipping very, very soon. Pre-order yours below.